You might have noticed your Instagram posts aren't doing as well as they used to.
This is because Instagram have changed their algorithm - yet again.
Like any piece of software, companies roll out algorithm changes to improve their service and to increase and maintain customer satisfaction.
After ditching the beloved chronological order quite some time ago, Instagram now focuses on showing the users you engage with the most (likes, comments, profile/story views). Not only that, Instagram also favours users that have a high engagement rate. That's why you may tend to see more companies and influencers on your feed over your friends and family.
With this in mind, I've gathered numerous top tips to help you get started to up your Instagram engagement rate for good.
Share quality content
An obvious one but can be overlooked by many. Ensure you share quality content - photos and videos your audience will enjoy. This could be fashion inspo, creative art, scenic views or motivational quotes. Your goal is to make the user stop scrolling and engage with you.
Develop a theme
Following on from quality content, an Instagram theme will help you increase your engagement. If your profile gives the user an instant "😍," by scrolling through your feed, they are likely to follow you. Developing a theme or aesthetic will help you become more recognisable to users and brands, increasing your chances of sponsors and collaborations.
Post at prime times
It's really important to post at times your followers are likely to be online. This way you are more likely to gain the likes and comments you want.
The best time to post is a debatable subject, but the majority of social media managers agree that the best time to post is during lunch hours,  11am-1pm, and 7-9pm in the evenings.
However, each Instagram user is different which is why it is best to measure and analyse the best engagement time for you.
If you have an Instagram Business profile, you are able to gather this data from Insights, if not, you can from third-party sites such as SquareLovin'.
SquareLovin' lets you see what your best time to post is, according to your activity in the past 90 days.
Add longer captions
Gone are the days of using short captions to look cool and quirky. In 2018, it's all about telling a story. Discuss what your photo is all about or what your plans are for today. Include a CTA to encourage engagement, e.g. "Comment your favourite pizza topping" or "Tag a friend who would like this."
Engage with comments promptly
You might have noticed all your favourite Instagram user's liking and replying to comments more than ever before. This is due to the new algorithm change. The faster you engage with people (within the first hour) who comment on your posts, Instagram will show more of your followers your content.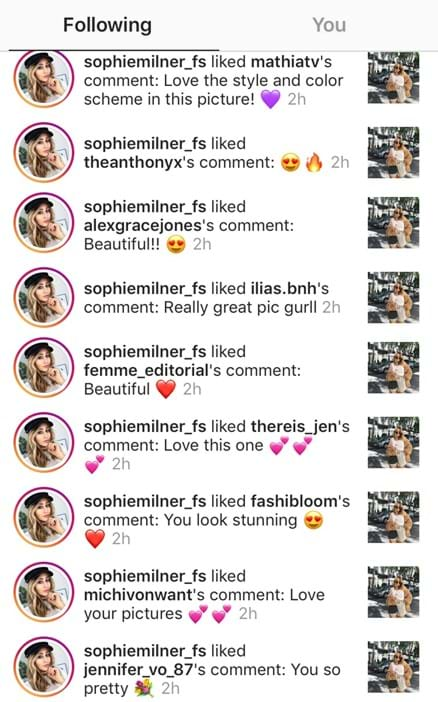 Interact with others
Other than engaging with your followers, it's important to engage with people you follow. Like, comment and share their posts on your stories. They are likely to do the same in return. Interacting with others will increase your chances of gaining new followers and building relationships with industry like people.
Use strategic hashtags
Hashtags are an effective way to boost your engagement. However, it's important to research your industry, and in particularly don't use too many - users can find them annoying. Also, switch them up between posts so you don't look like you're a bot.
Check out our article on the Top Daily Hashtags for Twitter and Instagram for some effective #inspo.
Make the most of your stories
Instagram Stories is the new Snapchat (ever since Snapchat rolled out that new update... urgh).
In fact, 300 million users were using Instagram Stories in October 2017, so it is likely to have almost doubled by now.
Spice up your stories by adding different styles of text, links (business account), tags, polls, gifs and the new sliding emoji scale.
Being creative with your stories draws your followers in especially if you have something interactive, like a poll or the emoji sliding scale. It adds a personal touch and creates a discussion between the poster and viewer.
The followers who respond to your stories also increases your engagement, so the more updates you have, the better!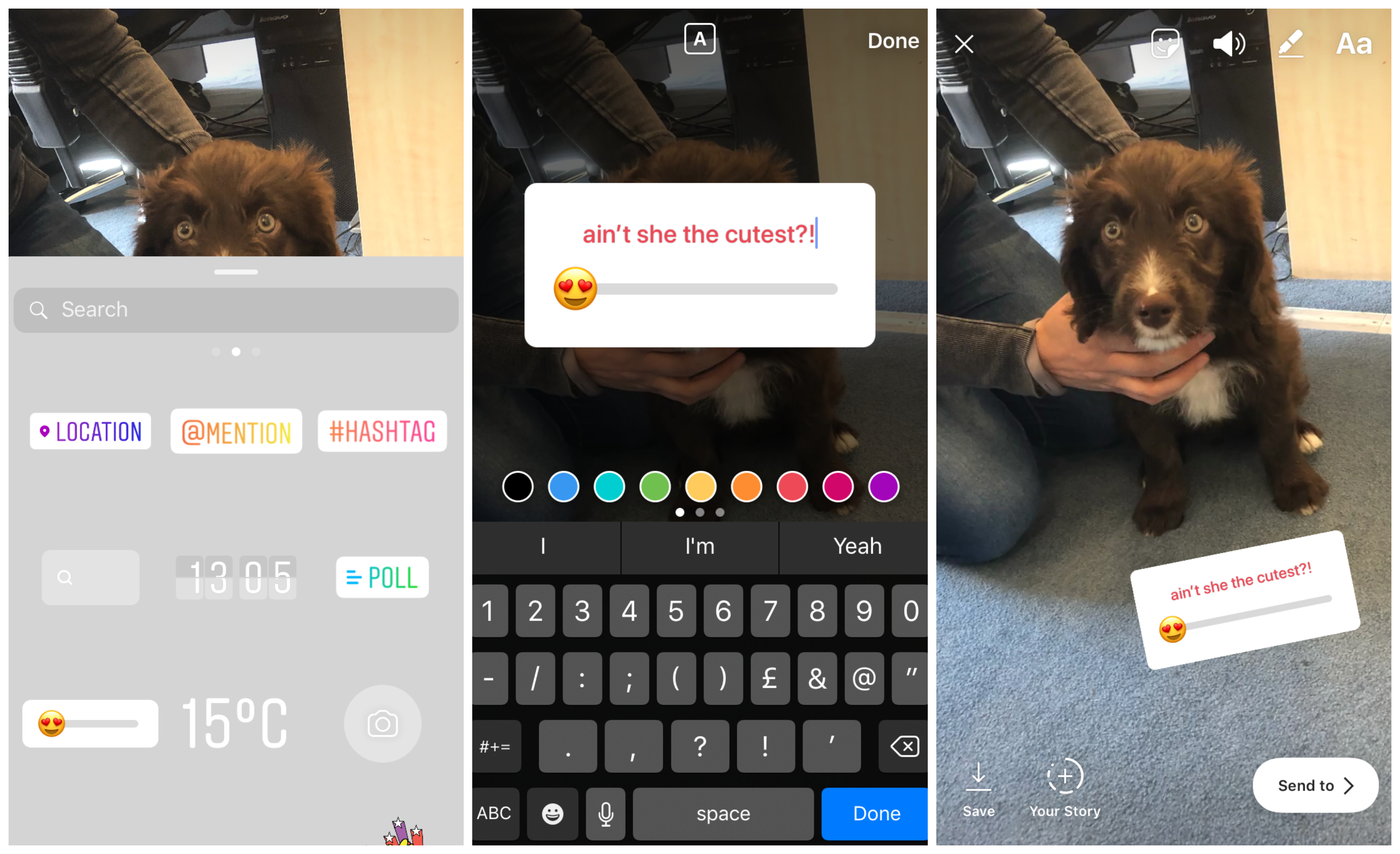 Do a giveaway
A giveaway or competition is a great way of encouraging people to take action on your Instagram.
If you have the budget, you can go all out like the Gucci t-shirt giveaway below, if not, then a gift card or shoutout to your 100K followers will do the job. You just need something to attract your followers and also new users to your profile. Giveaways are a good way to keep your customers coming back for more.
Keep an eye on your analytics
It's important to keep an eye on your data. This way you can measure your posts and what content people engage with the most, as well as how many followers you've gained in over a specific time period and how many people visit your website. It's effective in analysing if you're on the right track or you need to make changes to create a successful Instagram platform.
What do you think is the most important in gaining Instagram engagement? We'd love to know! Get in touch, @wearegecko!
- Gillian