Component (noun): A part or element of a larger whole. Synonyms - piece, bit, constituent, element, ingredient.
I quite like the last of those synonyms, perhaps because it sounds a little friendlier, a little less techy. The ingredients of a website could be considered as the individual pages, but really it is the individual bits and pieces that are mixed together to make up those pages.
That's the essence of component-based design. Thinking of a website or digital app not only in terms of individual pages but of assorted component parts that can be configured and combined in a variety of different ways depending on what you are trying to do -  present content, attract attention, facilitate purchasing or booking, etc etc.
Component-based design is not new of course or confined to the realm of digital design. Modular philosophies have been pursued for decades in disciplines such as architecture and automotive design. Modular design basically infers different elements that share a common interface (think Lego). The modules or component parts are discrete, scalable, and reusable, leading to an enticing combination of cost savings and flexibility.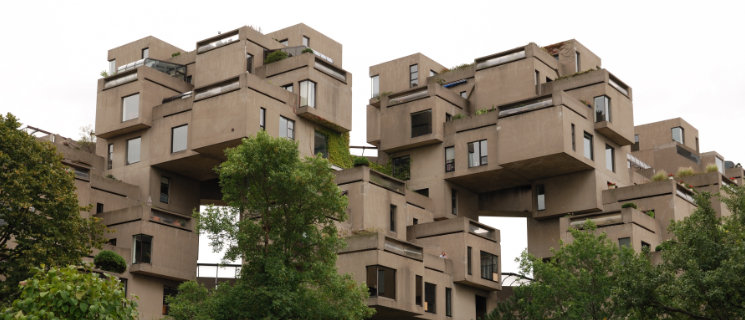 One such example is Habitat 67 in Montreal, Canada - a system of modular housing designed in the 1960s. It comprises 354 identical prefab concrete forms, that have been arranged into different, often striking combinations.  A more modern example is Vision Urbanetic, a new Mercedes Benz self-driving concept vehicle. This could, in theory, be changed from a car into a van, simply by swapping out modular components.