Since the release of Sir David Attenborough's Blue Planet II and more recently, Stacey Dooley's Fashion Dirty Secrets, the nation has started changing their lifestyle habits in order to save our planet.
In fact, 42% of the UK and US consumers say that products that use sustainable materials make a huge impact on their day-to-day purchasing.
But the question is, are brands really genuine about saving the environment, or is it just another marketing stunt?
Nevertheless, here are 6 brands that we recently have spotted ditching plastic and becoming more sustainable.
#1 McDonald's
As you may have noticed, McDonald's have started replacing all plastic straws with paper alternatives to all 1,361 restaurants in the UK and Ireland.
"The reduction and use of plastics is a hugely important issue - for our business, for the sector and for society. We are committed to reducing environmental impact and we can, and want to, be part of the solution… we know more can be done," says Paul Pomtro CEO of McDonald's UK and Ireland.
However, since the release of McDonald's paper straws, there has been an uproar about the new straws dissolving as you drink them. An online petition has even been created to return to plastic straws but McDonald's are standing their ground and believe they are "doing the right thing."
Do you think that McDonald's have possibly jumped on the paper straws bandwagon too quickly and not invested in a quality product in order to satisfy their customers? We have not heard of any serious complaints amongst other chains like All Bar One, Wetherspoons or Nando's change from plastic to paper straws.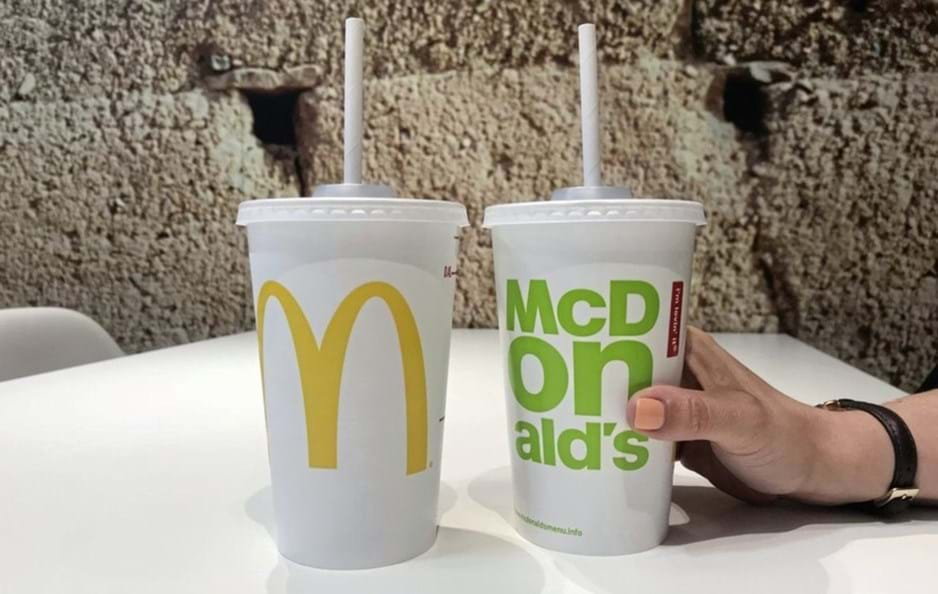 #2 Waitrose
A Waitrose supermarket in Oxford is current trailing packaging-free shopping. Customers can bring in their own refillable containers for fruit and veg, pasta, cereals, coffee and even wine.
This all sounds like a good idea but an article from Which? has compared packaged and unpackaged Waitrose products, some of which are cheaper packaged. So if you're money-conscious then you might have to do your research before giving this a go.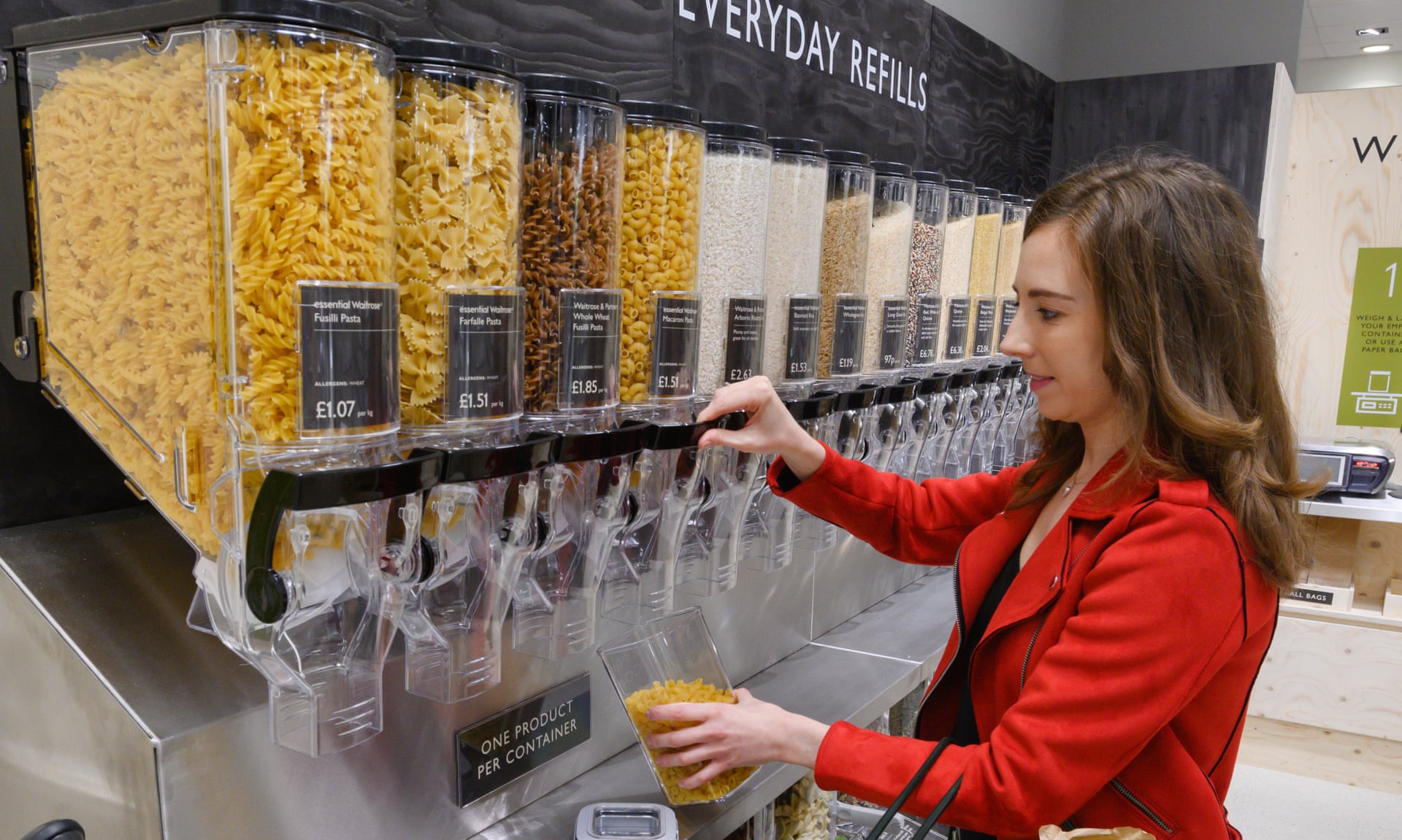 #3 ASOS
One of the biggest online fashion retailers, ASOS sell a wide range of recycled materials and sustainable fibres to consumers in the UK and internationally.
They recently launched a responsible edit on their site where consumers can view all the ethical and sustainable clothing in one place. These include Monki, ASOS Collusion and ASOS Design.
Customers can also select the responsible filter when narrowing down their search. They can choose from either recycled or sustainable materials.
"Giving you the confidence to shop with both sustainability and style in mind, our responsible edit is your one-stop home for all the environmentally-conscious clothing, accessories and living items at ASOS," as stated on ASOS's website.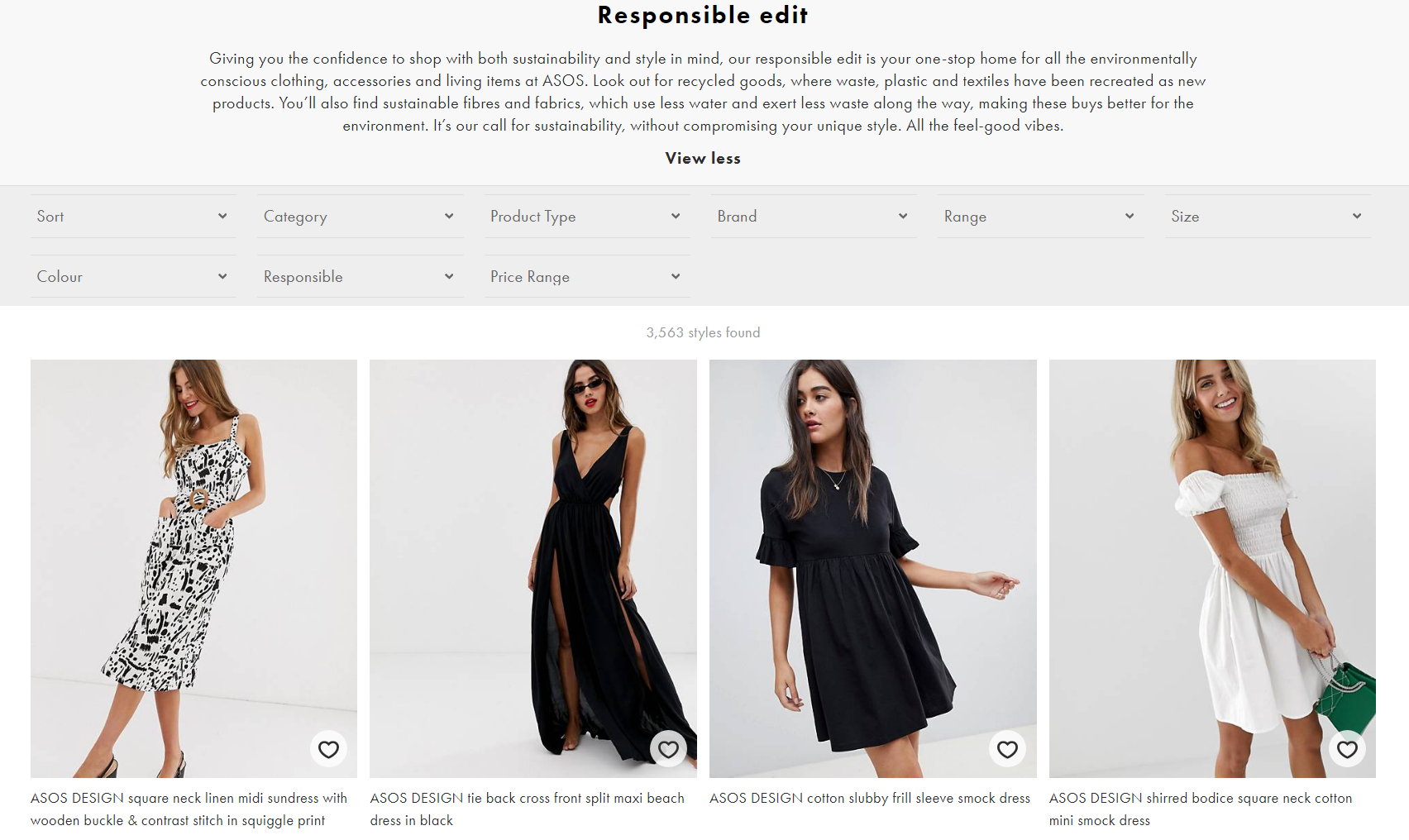 #4 Morrison's
Morrison's has ditched the plastic and started selling paper bags in all its stores in the UK.
"We are taking another meaningful step that will remove an estimated 1,300 tonnes of plastic out of the environment each year," says Morrison's Marketing Director, Andy Atkinson.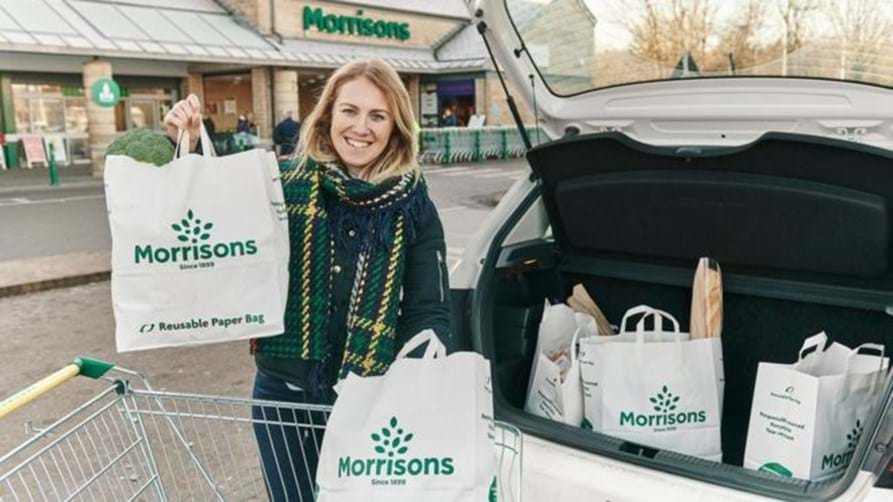 #5 Net-A-Porter
Similar to ASOS, online retailer, Net-A-Porter has launched a platform, "Net Sustain." Brands will be labelled "Net Sustain" if they meet one of the following five attributes:
Locally Made

Craft & Community

Considered Materials

Considered Processes

Reducing Waste
"This is an important milestone in our sustainability journey at Net-a-Porter. Our sustainable edit provides our customers with the knowledge they need, understanding that they can trust that these brands have been carefully reviewed and meet our criteria for inclusion. Our aim is to give a voice to the brands that are truly making positive changes by providing them with a platform to highlight their best practice", says Global Buying Director, Elizabeth von der Goltz.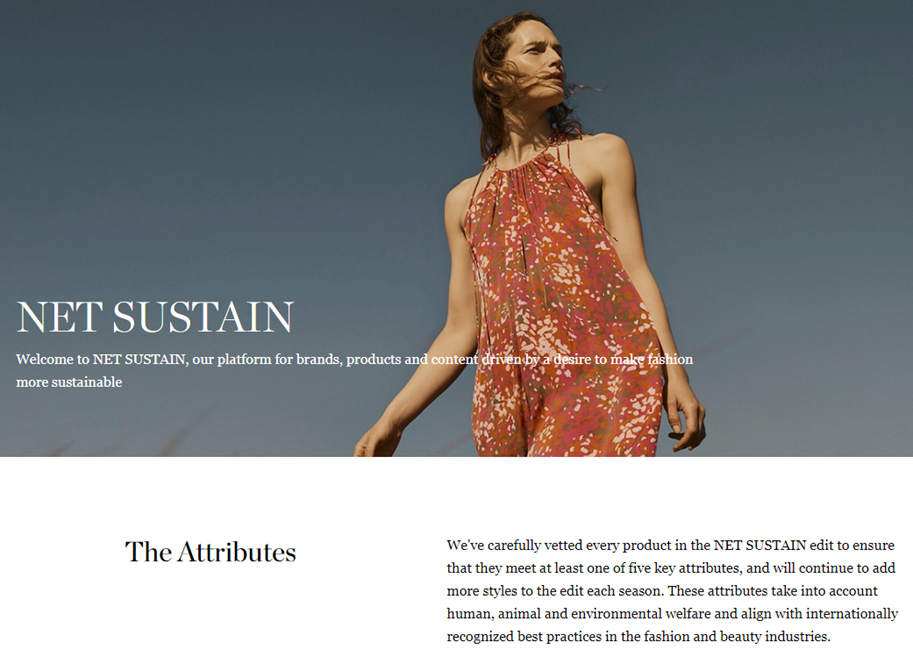 #6 Walkers
After a social media campaign, #PacketInWalkers urged the company to make its packaging recyclable, the brand now recycle all their used crisp packets whilst maintaining the crisps flavour and texture.
You can get involved by signing up to Walkers recycling scheme, TerraCycle, where you collect empty crisp packets and dispose of them at your local collection point.
Walkers are planning to make all their packaging 100% recyclable, compostable or biodegradable by the year 2025. This all sounds swell but we think Walkers could be making more of an effort to speed up the process.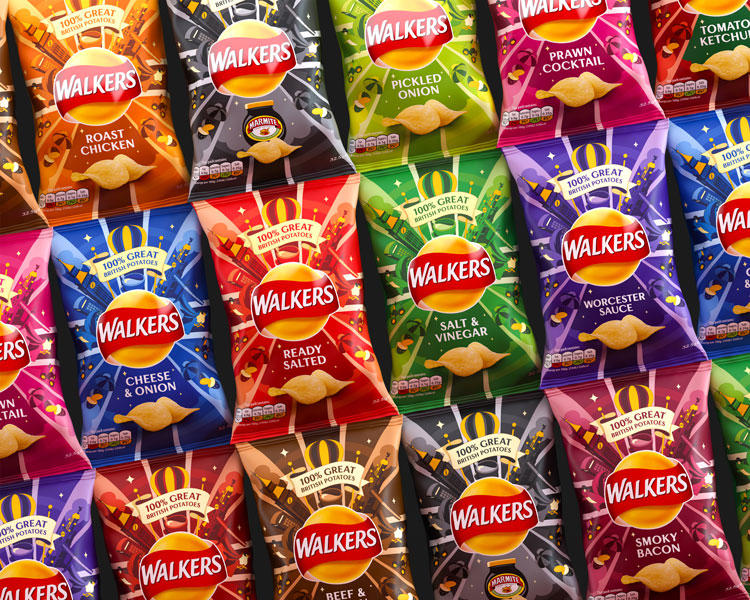 So do we think brands are really genuine about saving the environment and putting a stop to plastic and clothing pollution? Could they be doing more? Let us know your thoughts! @wearegecko
- Gillian