Making a brand stand out and connect with the right audience isn't easy to achieve. You have to do way more than just look good. Every contact point with your audience needs to be crafted to allow your audiences to connect on both an emotional and logical level. This is what ultimately informs your customers' feelings and opinions about your company.
"Your brand is the single most important investment you can make in your business" - Steve Forbes
However, just because something isn't easy, doesn't mean you should just not do it, right?! Branding is an extremely important part of your overall business strategy. 
In this blog post, we share some of the reasons why branding is so important for your business and your marketing efforts.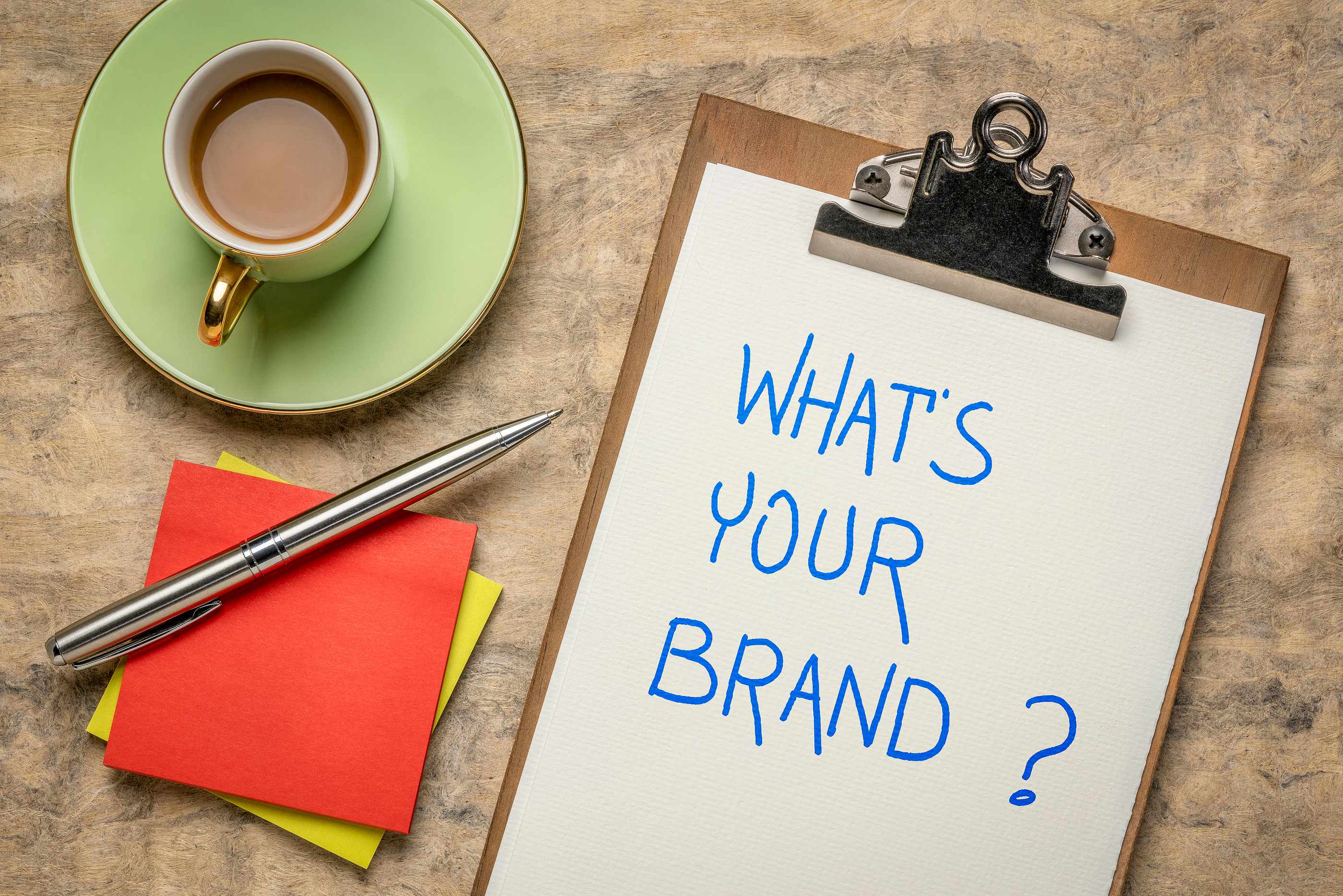 1. Branding builds trust with customers
One of the most important reasons for developing your brand is that it helps your business to build trust with your customers. All businesses should have building consumer trust as a key success factor and effective branding is perfect for creating this.
A professional appearance builds credibility and trust. And when we refer to a professional appearance, it's not just the design of your logo. It's also about the messaging you are conveying through your website and other communication channels.
If your brand is consistent and easy to recognise, you portray yourselves as industry experts whilst conveying trust, meaning customers or clients are more likely to use your services or buy your products.
2. It will guide your marketing efforts
Without having a strong brand in place, businesses often find it impossible to know what to say to customers or how to communicate effectively.
Gaining clarity of your brand, by identifying your vision and values, creating your mission statement - basically what your promise is to the customer - will steer the direction and tone for the content you produce across your marketing channels. Your brand needs to be at the heart of your marketing strategy.
3. It can separate you from your competitors
Another important reason why businesses need to develop a strong brand is the opportunity it provides to develop brand loyalty with customers. People don't typically have a relationship or connection to the specific product or service, but rather the business that provides the said product.
Take Apple as a prime example of this. In America, there are approximately 100 million iPhone users, which accounts for about 45% of all smartphone users. Now, taking the brand out of the equation and being completely unbiased, there are smartphones out there with better cameras and better battery. But ask someone why they don't choose a phone with better features and a common reply is "because it's not an iPhone".
Apple has created a branding strategy that focuses on emotions and taps into how a product or service makes the customer feel, which is what sets them apart from their competitors. 
As a business it is important to establish why a customer should want to pick your offering over someone else's and a strong brand and strategy is a vital cog in this process.
4. It helps your business attract new customers
A strong brand and comprehensive branding strategy can also help a business attract new customers and in turn, generate more sales.
Developing a strong and focused brand image is a key element of customer referrals and the statistics show that this should be a focused part of your marketing strategy. According to research, customers acquired through referrals have a 37% higher retention rate than those that have not been referred, and when referred by a friend, people are 4x more likely to make a purchase.
Another benefit is that these new customers that are being exposed to your brand are a better quality of lead, due to the fact that existing customers who are already aligned to your brand proposition and values believe that this new referral also shares those similar values.
5. It helps attract the right staff
It may seem slightly left-field and is often not considered when looking at the benefits of branding, but a strong brand can help your business not only attract the best talent but retain them.
There has definitely been a culture shift over the last few years and more and more people want to work for an organisation that has strong values and is passionate about what they do. Your branding can convey these messages to your staff and helps answer the question "why should I work for this company?"
6. It can encourage more natural sharing and engagement on social media
The role of social media in building brands is an extremely important one, and there is no denying that we are living in the era of social media. You will find it very difficult to build a strong, successful brand without being present on some of the biggest platforms.
According to studies by Global Web Index, each day the average internet user spends almost 2 hours on social networks. People aged 16-24 and users in fast-growth markets spend significantly more time. 
And further research found that social media content that entertains and inspires (i.e. content that focuses on your brand/values/key messages) is what is shared and engaged with most. Therefore it is important that your brand presence is strong and visible on social media platforms, ensuring you are taking advantage of the natural sharing and engagement opportunities that exist.
We have previously written about the importance of social media for businesses in today's digital age, which can be found here.
7. It can help improve your conversion rates
Because of the importance of targeting non-branded search terms for your business' search strategy, many brands end up underestimating and neglecting the power of branded search terms.
In fact, an article from Search Engine Land noted that studies by Google have found that branded keywords have over two times higher conversion rates when compared to non-branded terms. This is because consumers who are searching for specific brands are typically further along the sales funnel journey than those searching for non-branded products or services.
This is why it is vital to ensure your brand is well defined with consistent messaging, making sure it is synonymous with the products and services you deliver.
8. It can help your search performance
In the previous point, we talked about how a strong brand leads to branded search terms, which typically have higher conversion rates. However, brand traffic via search can also be valuable as it mitigates the reliance on other channels.
For example, there can be risks associated with other search channels. Organic search can be affected greatly by Google updates and other ranking factors, whilst PPC search costs money so it can be tougher to scale effectively. However relatively speaking, brand traffic should be more stable month on month so it builds a good foundation to build on.
It also means that your business isn't dependent on ranking for highly competitive search terms. Take Apple as our example again. Their super-strong brand and key branded search terms mean they aren't required to rank number 1 for the search term "mobile phones", which is extremely competitive and would be difficult to rank at the top of search engines for. 
Helping businesses discover their brand
Whether we're creating a brochure, developing a website or creating a complete communications strategy, we love working with our clients to make sure their brand is at the forefront of everything.
If you need some help with your branding, we'd love to hear from you. Think of us as your 'Brand Guardians' who can help articulate how your brand can help your clients!