Some of the best ideas never get off the ground and there are many reasons why.
"Ideas are easy. Implementation is hard." - Guy Kawasaki
One of the stumbling blocks to implementation is not being able to sell your idea up the chain to the ultimate decision maker in your company.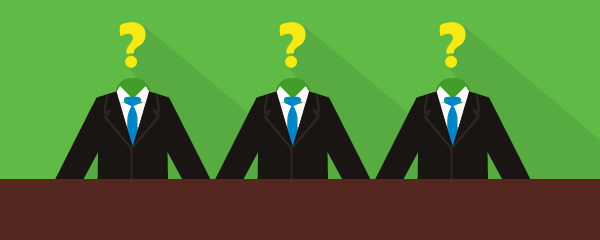 So what can you do to give your ideas a better chance of being adopted? Here are our five tips on how to sell your idea up the chain:
Be innovative
This point is up for debate. Some might say that if you go to your boss with an idea that a rival company has just launched, you'll have a better chance of buy-in. However, are you being employed just to copy the best ideas around?
No two businesses are the same and by adopting a "me too" mentality, you could end up falling flat on your face. By bringing something innovative to the table, you'll demonstrate that you're a creative thinker who can look at what the future might hold for the company.
Innovation doesn't need to cost the earth. There are lots of ways technology can be used to streamline processes to save money and/or make life more convenient for your clients.
Be obsessive
If you want your idea to be taken seriously, you need to demonstrate how much it means to you. Seize the initiative and put a proper presentation together, making sure you're armed with facts rather than guesswork.
There's no point in presenting an idea just for the sake of it or because you think it would make you look good. If you really believe in your idea, it will come across in how you present it, so be obsessive and put every ounce of effort into it.
When you leave no stone unturned and demonstrate you've considered the wider business picture, your idea will shine bright like a diamond. Even if it ends up not being adopted, your approach will certainly be remembered for all the right reasons.
Put yourself in their shoes
Once you've had your idea and are thinking of putting it to the 'powers that be', it pays to take the time to put yourself in their shoes.
Why should they give any consideration to your proposal? Are you sure it's not already being discussed at partner/director level? Is there a clear case for a positive ROI? Have you considered timescales, seasonality and other market conditions?
You're in a great position in that you already know the person you're taking your idea to. Use this to your advantage when crafting your pitch and personalise it as much as you can. For example, if the person is very meticulous in their approach, make sure your research is bullet-proof and every possible objection has been covered off in advance.
Get your timing right
Even the best ideas can get shelved because of poor timing. For example, if your company has just had to make staff redundant, it's unlikely to be a good time to go and pitch a costly idea that you think will improve the business.
Only you will know when the best time is to get funds released within your organisation. It could be at the start of the new financial year or another time when the goals of the business tend to be reviewed by management.
As the old saying goes "Timing is everything". And if you get yours right, you'll have a much better chance of your idea gaining some traction.
Don't go it alone
When you have a good idea at work, your natural instinct may be to keep it to yourself for fear of it being claimed as their own by someone else. However, your idea will more than likely carry more weight if it's backed up by another person within the organisation.
Selling your idea up the chain isn't always easy if you go it alone. For example, there may be benefits or drawbacks associated with your idea that you hadn't even thought of.
Two heads can definitely be better than one when trying to convince someone in a higher position that you have a plan worth pursuing.
Summary
In order to have the strongest possible chance of selling your business idea successfully up the chain, follow this five point plan:
Innovate
Obsess
Consider: What would I do in their position?
Think about your timing
Team up with a colleague
Do you have any points you'd like to add to this list? Please leave them in the comments below or let us know on Twitter @wearegecko