When you're starting out in business, budgets are tight and every penny is a prisoner.
Because of this, many new companies keep everything in-house such as their accounting, IT and marketing.
It's the marketing we want to focus on in the rest of this article. Ask us to do your accounting and IT and we won't be much help!
So, what are the 5 signs you need to stop your DIY marketing right now?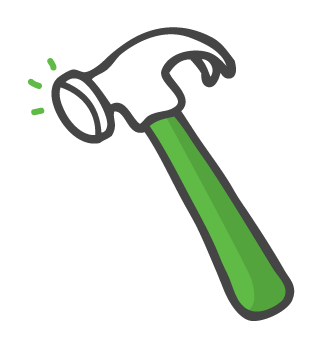 You don't have the time to do it properly
Whether it's online or offline marketing, if you only have the odd hour here and there to spend on it, the chances are it's not going to be effective.
When you're trying to take your business from the start-up stage and grow it into a thriving established one, how you spend your time is a critical consideration.
As well as the actual time it takes to come up with a marketing strategy and implement it, you should also consider the time it takes to learn the new skills you'll need such as 
copywriting
 and 
Google Adwords
You've reached a plateau in your knowledge
When the success of your business could be at stake, it's always best to be honest with yourself.
We've had clients come to us who've been wasting money they could ill afford to on Google Adwords every month, simply because things changed and they didn't know how to adapt.
Other real life examples we've come across include people putting money into outsourced link building and seeing their sites disappear from the search engine results completely.
You're not seeing the results you expected
We've spoken to clients in the last month who have thrown their marketing budgets down the drain online and offline. There was one who paid a lot of money for a full page advert in a newspaper which brought them no response at all.
Another example was a fairly new business trying to run before they walked. They put a lot of profit from a big contract into Google Adwords which they set up themselves. After spending £3000 on clicks in two months they received one order worth £150 and that was it - a very poor ROI.
Here's a quote from novelist Samuel Butler - "Friendship is like money, easier made than kept." 
Make sure you don't throw yours away.
You don't enjoy doing marketing
When you started your own business, it was no doubt because you were passionate about the sector you were going into. You probably didn't realise that you'd have to juggle your passion with being an accountant, HR department and marketing expert.
If you want to focus on what you really love and don't enjoy the other activities that come with running a business, it's time to look at finding a reliable supplier to work with.
You're neglecting other parts of your business
When trying to establish your business, it's vital that you keep your clients happy. Taking your eye off the ball because you're trying to teach yourself 
online marketing
 for example, could result in you losing important customers.
As well as making sure you don't neglect parts of your business, it's important to give yourself time to enjoy a good work/life balance and not burn yourself out trying to do everything on your own.