In today's digital world, establishing a web presence where businesses can communicate with their target consumers is a must.
However, some businesses are still not taking advantage of one key area of content that can help them reach more perspective customers. Blogging.
According to research by Databox, blogging is seen as the 'holy grail' by marketers with just under 50% of marketers stating it would be their top priority if they were starting a content marketing strategy from scratch. Yet we still come across businesses who opt to skip the blog writing in favour of other content marketing activities.
Now if you are one of these businesses who has so far passed up the opportunity to publish blog posts, you probably don't realise that companies who blog get 97% more links to their website. Or that 77% of internet users read blogs.
Now I could spend the next hour throwing blogging statistics at you as a way convincing you to start writing. But I won't. Instead I've selected 5 reasons why we believe all businesses should be putting pen to paper (digitally) and using blogging to achieve their marketing goals.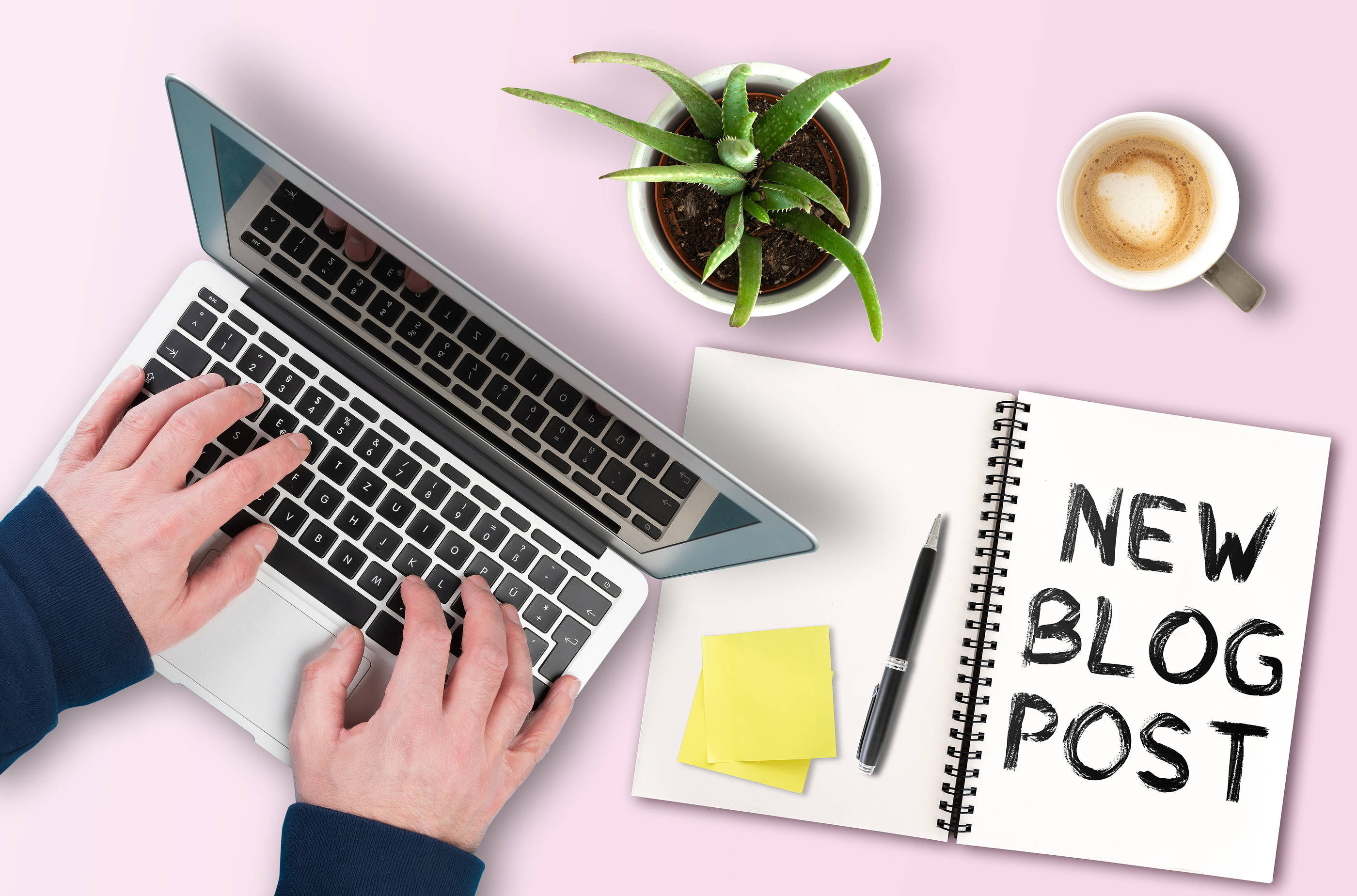 Salt and pepper. Ant and Dec. Blogs and SEO. Okay, so I know that last one doesn't quite have the same ring to it as the first two, but believe me when I say they really do go that well together.
The purpose of search engines is to provide searchers with relevant, engaging and up to date content, and blogging is one of the easiest ways for you to create this type of content that is filled with keywords that your customers search for.
The majority of pages on a website are typically static, whereas a business blog gives Google, and other search engines a chance to scan fresh, relevant content while they crawl your site and ultimately index. The more valuable pages you publish, the more favourably search engines like Google look at your website, leading to increased visitors via search.
Now we aren't saying by publishing any old blog you will see your rankings shoot right up. You'll notice the word 'valuable' was in bold in the previous sentence. This is because the content has to be relevant and useful to the search intent.
There are other optimisation tactics that will help your post become visible on SERP's, e.g. meta tags and descriptions. However, without that valuable blog content, you're missing out on the opportunity to improve your search engine rankings.
2. Become an industry leader
Another benefit of blogging is it that it allows you and your business to become a leader within your industry. The best business blogs answer common questions their customers have and by sharing your knowledge, expertise and opinions with your target customers, you increase their confidence in your abilities. This provides you with the opportunity to convert them into returning customers. 
3. Create shareable content for your other platforms
At Gecko we regularly engage with clients who struggle with the upkeep of producing content for the many platforms they want to engage with their customers on. Whether it's creating content for your social media profiles, producing offline materials or creating your digital marketing campaigns, we understand how it can often feel like you're doing enough

But what some businesses don't realise is that blogs are not one dimensional. They are the perfect content to be shared across multiple platforms, by both you and your audience!
From your business's perspective, blog content can be shared across your social media channels, within email newsletters and linked to other pages across your site.
From the audiences perspective, they can they link to the blog post from other websites, share the post on their social media or email people with a link to your page.
Simply put it is content that can easily be used as free marketing, further validating your business as credible.
4. Lead Generation
Businesses are always looking to get more leads. Your website will no doubt utilise CTA's, whether it be in the site's headers, footers or contact pages.
However, by not having regular blog posts, you're missing out on another golden opportunity to increase your touch points with potential customers. According to Hubspot, B2B marketers that use blogs get 67% more leads than those that do not. 
And when you think about it, it makes perfect sense. It's the quid pro quo situation. People are more likely to give something if they have received something in return. People are more likely to sign up to a newsletter or fill out contact information if they have received and benefitted from a useful and valuable blog post that has enriched them in someway.
By using blogs in this way, the door is now open for email marketing opportunities to promote your business, send special promotions, and more. The more you create opportunities to connect with a lead, yous stand a better chance of converting them into customers. 
5. Developing Customer Relationships
Our last benefit for business blogging is the ability that a blog gives you to further develop your relationships with your customers.
Brand awareness is a massive part in achieving your marketing objectives, with it sitting right at the top of the marketing funnel. And in the various forms of communication methods available to you, blogs are one of the few that allow you to speak to your customers on a more personal level.
It also gives you a place on your website where you can encourage conversation by adding a comment section and responding directly to your customers. It's a great way to create a community who are engaged with your brand and develop deeper relationships.
Summary
Hopefully these benefits have inspired you to put on your creative writing caps on and start writing! In the current climate more than ever, consumers are looking for value and meaningful interactions with businesses. Writing valuable blog posts is a way to give them that.
But before you post it, check out one of our old favourite posts, 13 things to do before publishing your blog.