"Alexa, where is the nearest Chinese takeaway?"
Voice search is the new organic search. With over a billion voice searches per month in 2018, there is no doubt voice search is here to stay.
With that said, read on to find out 5 ways to optimise your content for voice searchers in 2019.
#1 Structured Data
Structured data is code added to HTML markup which helps search engines crawl and understand your content more effectively.
In the image below, the highlighted areas are where the structured data has been added.

Adding structured data results in a higher chance of you appearing on Google's featured snippet as well as in voice search results.
#2 Claim Google My Business Listing
Voice search sees a large volume of local search queries which is why it is important you have a Google My Business Listing.
When claiming your Google My Business Listing, ensure that you have filled out all the necessary details to help your customers find you, e.g. name, address, phone number, opening hours etc.
Having a Google My Business listing will help boost your ranking when a search query is related to your business offering, e.g. web agency.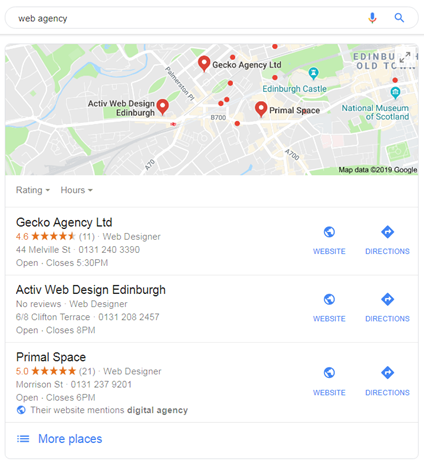 #3 Mobile Page Speed
Your page speed, particularly on mobile devices can influence whether or not your page appears in voice search results.
No one enjoys waiting for a page to load, especially if you're in a rush or on the go so it's important your web page appears quickly.
You can check your webpage loading time on Google PageSpeed Insights. Google PageSpeed Insights also gives you suggestions on how you can improve your loading time, increasing the likelihood of you ranking higher on voice search results.

#4 Natural Language and Long-Tail Keywords
Voice searchers tend to use natural language as if they are talking to another human. For example, users may type "Digital Agency Edinburgh" into Google whereas a voice searcher may ask "What is the best digital agency in Edinburgh?"
Avoid using marketing jargon and buzzwords like, "How to pick the low hanging fruit of marketing?" as users will not use them when searching for their query. Instead, use natural, and short and long-tail keywords on your web pages which will help boost your voice search ranking.
#5 Answer Searcher's Questions
When creating content on your site, think about the questions user's might ask to find your page.
It's useful to have an FAQ page where all your common queries are grouped together on one page to help user's quickly find the answers they're looking for.
Keep your content fresh and up-to-date to increase your chances of appearing in the Google featured snippet.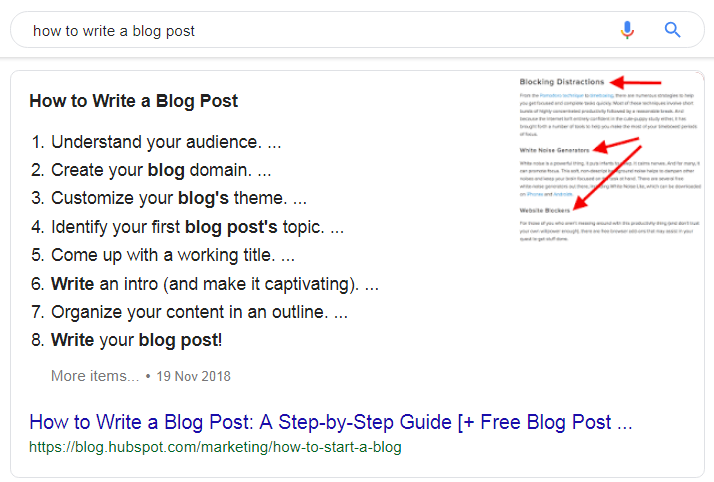 #6 Include Lists In Your Content
No one enjoys reading long bodies of text with no paragraph breaks or structure. The same applies when using voice search. Users want quick and concise information to meet their needs, and this is where listicles help. Lists are an effective way to make it easier for the searcher to take the information in.
Content that is marked up with H-tags, lists and bulleted points are better understood by Google and are likely to boost your organic voice search ranking, and also have a good chance of appearing in Google's featured snippet.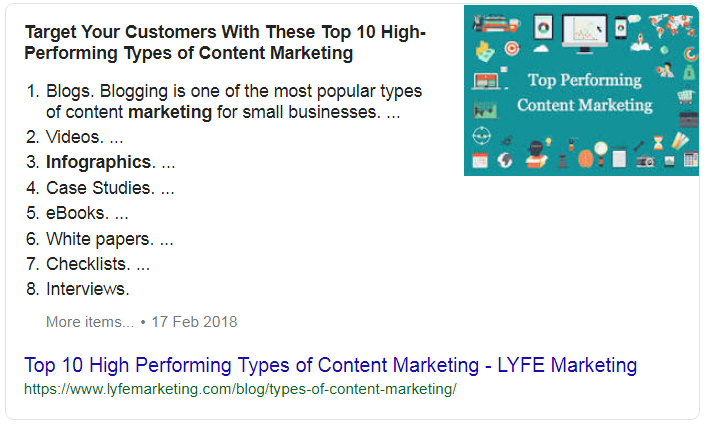 The future of voice search has no sign of slowing down. A high volume of people are already using voice search daily and its growth is predicted to rise and rise.
Those who take voice search into consideration when creating their content are likely to significantly see a drive in traffic and conversions. If you've not got yourself on the voice ship yet, now is the time to gain a step forward to beat your competition.
- Gillian