What is A/B testing?
Let's assume you have a website that is getting a good number of visitors but not getting the conversions you want. You think that by changing the colour of the "Buy Now" button to a bright red colour will mean more people are likely to click on it. You ask the developers of your site to change the colour of the button and then wait to see if your sales increase. This is a good idea but there is no way to track and compare the changes you made to the original page.
This is where A/B testing comes into play.
A/B testing allows you to make small changes, such as the colour of a button, and track how they convert. Each change can be set up and tracked individually while maintaining the original page. The first half of your users will see the original page, often called the Control, the second half will see the page with the changes you have made. You also need to define a goal, eg click the "Buy Now" button. After the test has run for a while you can collect the data and see if the "Buy Now" button is better in the new colour or not.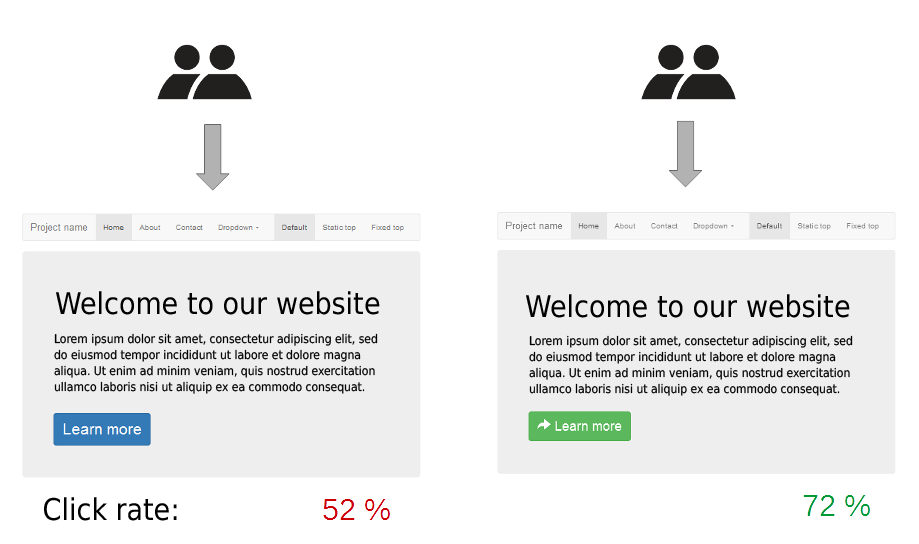 How to test
Using A/B testing should be done in cycles to improve your website through small iterations.
A standard cycle will look like this. First, you come up with a new hypothesis, a change that you think might improve your conversions. Then you create a version of the web page with that change made. This is called a Varant. You can have multiple variants of the same page running at the same time to test multiple theories. A clear goal should be set as an outcome to ensure that the data collected lines up with the results you want.
Once the test has run for a while, the time will change per test but usually, a minimum of a week should be enough to see some results. Examining the data should show a clear winner and this change should be applied to your website. This new version of the webpage will become the control in the following test cycle.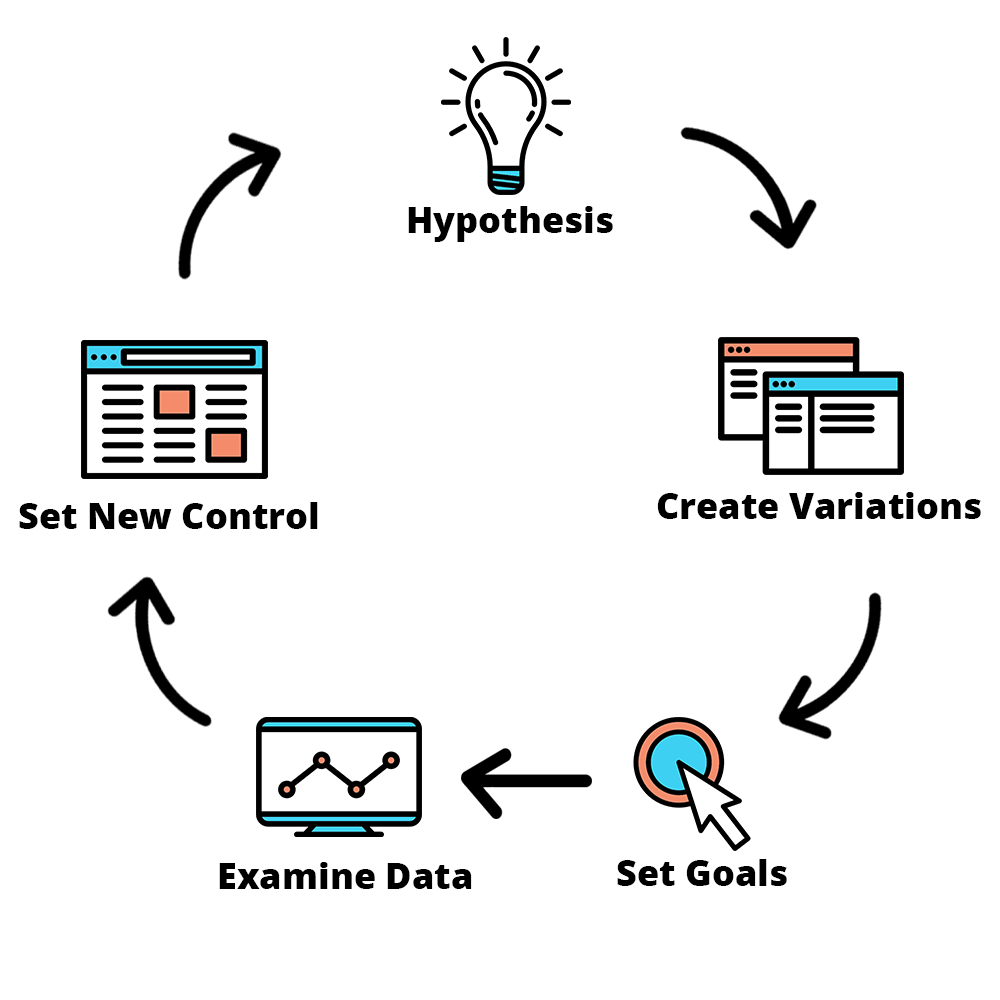 What can you change with A/B testing?
Most A/B test platforms allow you to change a variety of elements within a webpage. The most common element to change is the copy. Getting page copy that works for you can be difficult at times and knowing what will convert users is often different for different products/services.
There are many blog posts that list 'Power Words' that will convert users but there is only one way to see which ones work. Test them.
Headings are one of the biggest and most visible pieces of copy on a page. These are worth testing different variations to see which option has the biggest impact.
Changing copy can convert users but isn't always enough. Sometimes doing something as simple as changing the colour of a button is enough to increase your conversions. With A/B testing there are many page elements that can be tweaked such as the size of a button, the font used, the case of the text within the button and many more visual elements. Users eyes are draws to brighter colours but they are not all the same. Depending on your site and your colour scheme some colours might work better than others.
Most websites contain images of some sort or another. If you are using images to sell products or services maybe you should try testing different images. If you mostly use images of men on your website maybe you could try using images of men and women or just women to see what converts better. For product image maybe you could put them in a different location or from different angles.
Tools
There are a few tools that can help you with these changes but we have narrowed them to three of the best. All three of these options are easy enough to use without getting a web developer involved. All three have slightly different features and prices but whichever one you use the result will be the same. More conversions.
Most websites use Google Analytics to extract useful information from their website and user behaviours. If you know are comfortable using it then it is only a small step away from using the A/B tools.
They also provide multivariate tests and redirect tests.
Multivariate tests allow you to change many elements on a page and test them together on a single page.
Redirect tests are also called split URL tests and are great for landing pages as they send the users to completely different pages.
One of the major draws to using Google Analytics is that it is free to use.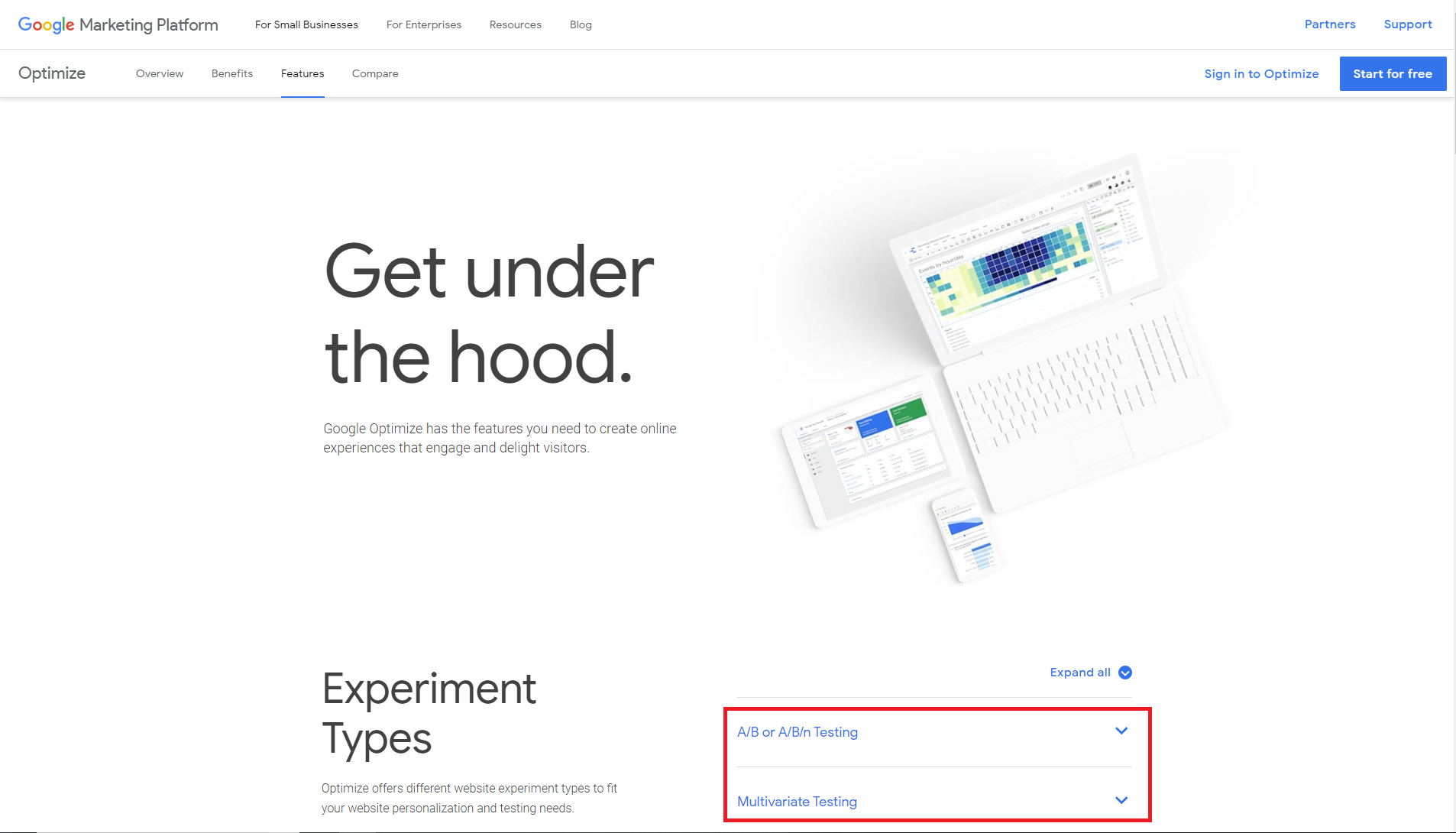 Similar to Google Analytics you can perform A/B test as well as multivariate and redirect tests.
The platform is easy to use and with a WYSIWYG editor that allows you to simply highlight elements of your webpage and change the details of it.
One downside to Optimizely is that it is a subscription model. They do allow you to use it for free for 30 days but this is not enough time to have a meaningful impact on the conversion of your website.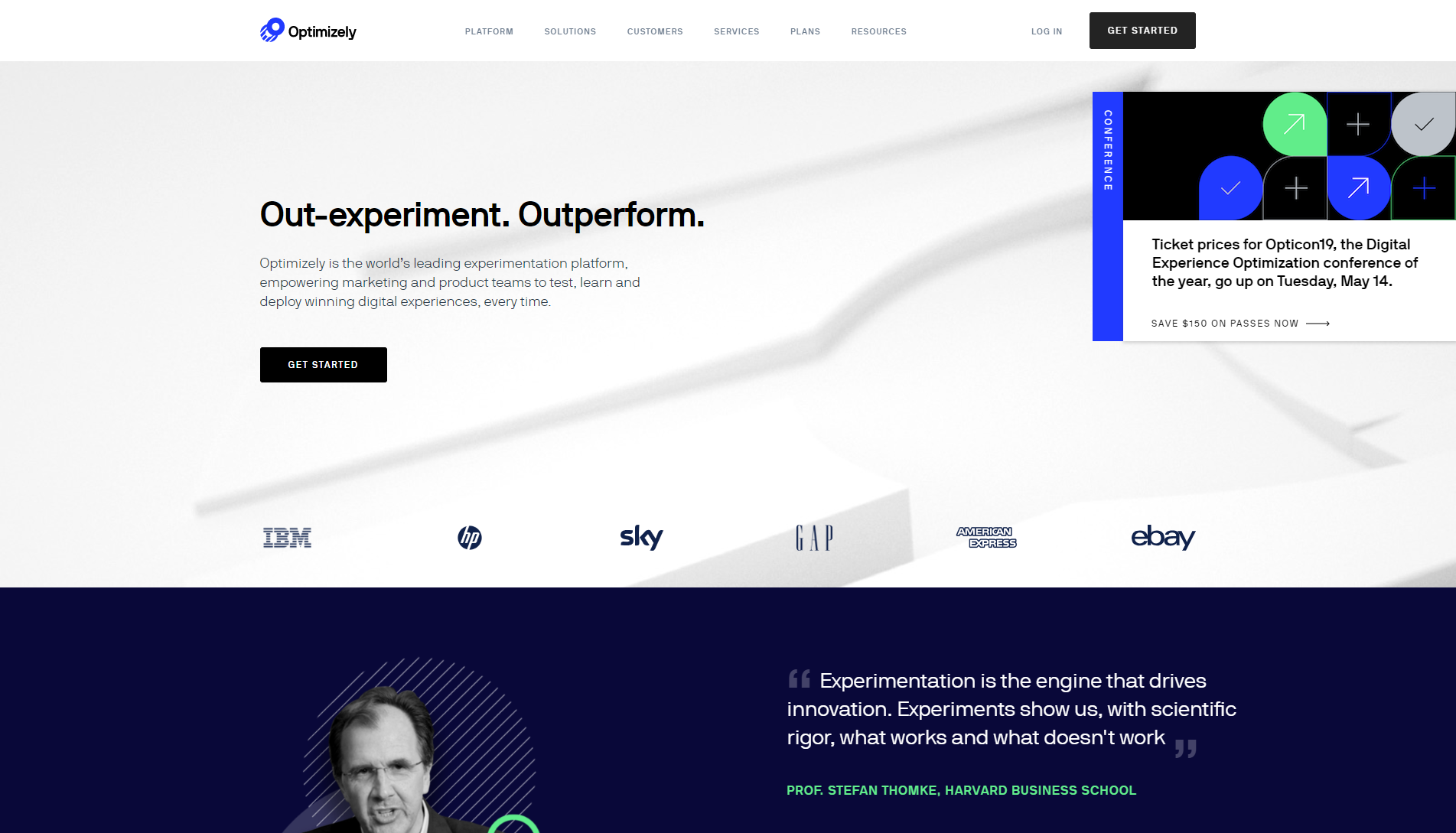 Unbounce is mainly a landing page builder but their A/B testing tools are quite for the landing pages that you create with it. If you are looking to create bespoke landing pages and get the highest conversion rates possible from them this is the tool you use.
This is also a paid version too but it works slightly differently from the other two.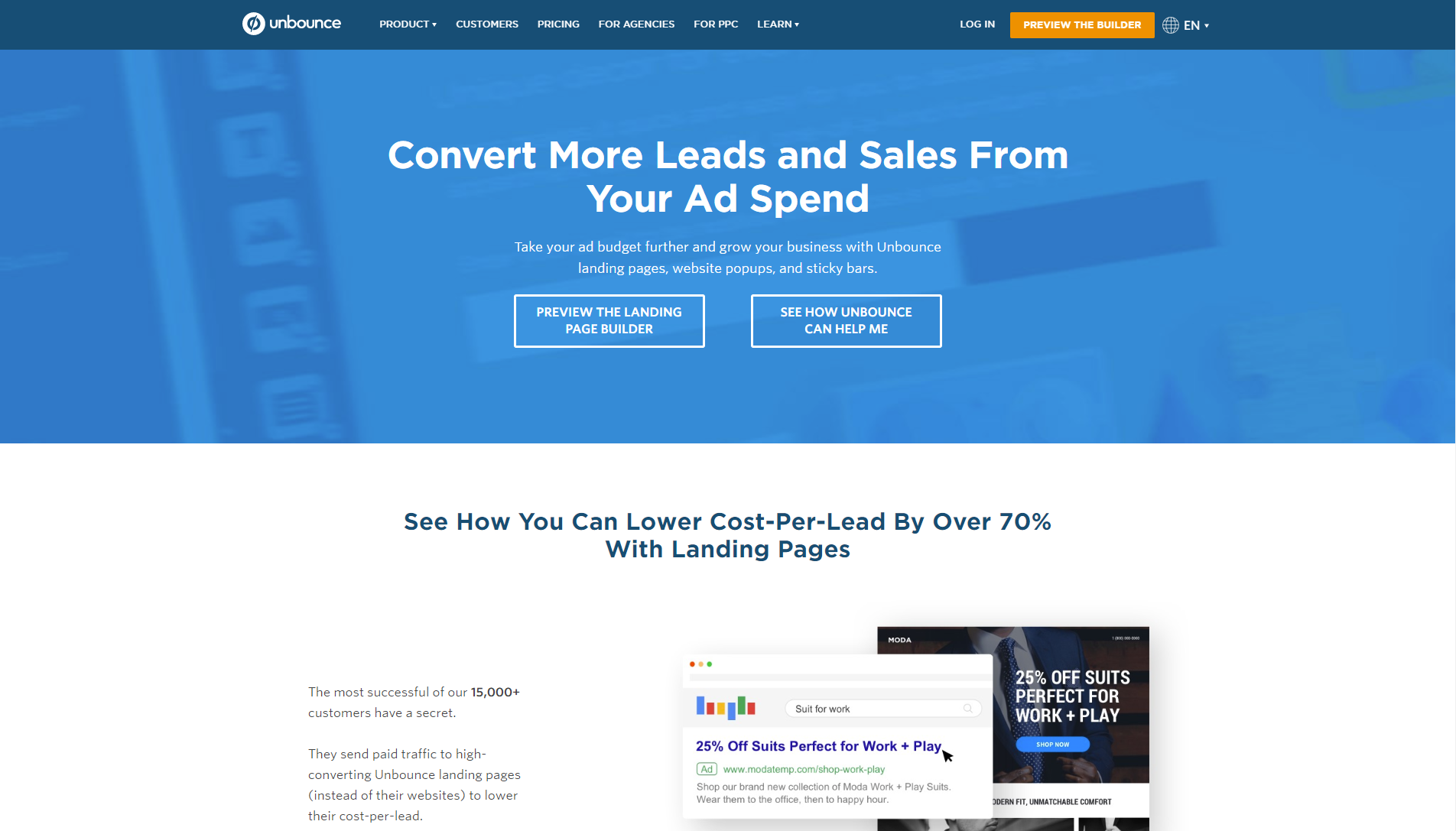 Is A/B testing worth it?
A/B testing is a powerful tool in any marketing strategy. It is easy to set up but can be difficult to get right. The testing cycles need to be ongoing and measured accurately when compared to the control version.
If you are thinking of doing some A/B testing Gecko can help. Get in touch with us today. 
- Pete