For businesses who haven't embarked on PPC campaigns before, there is often a misconception that they require big marketing budgets and need a lot spent on them in order to see results. In the current climate, the need for results quickly has become more of a necessity and PPC is a great tool worth utilising in your marketing efforts.
PPC advertising can have a significant impact on most businesses and brands. If your business isn't doing any PPC marketing, there's a good chance you're losing out on valuable traffic and revenue to your competitors.
In this blog we wanted to share our thoughts on PPC marketing and explore some of the benefits that paid campaigns offer. But first, let's cover off some of the basics...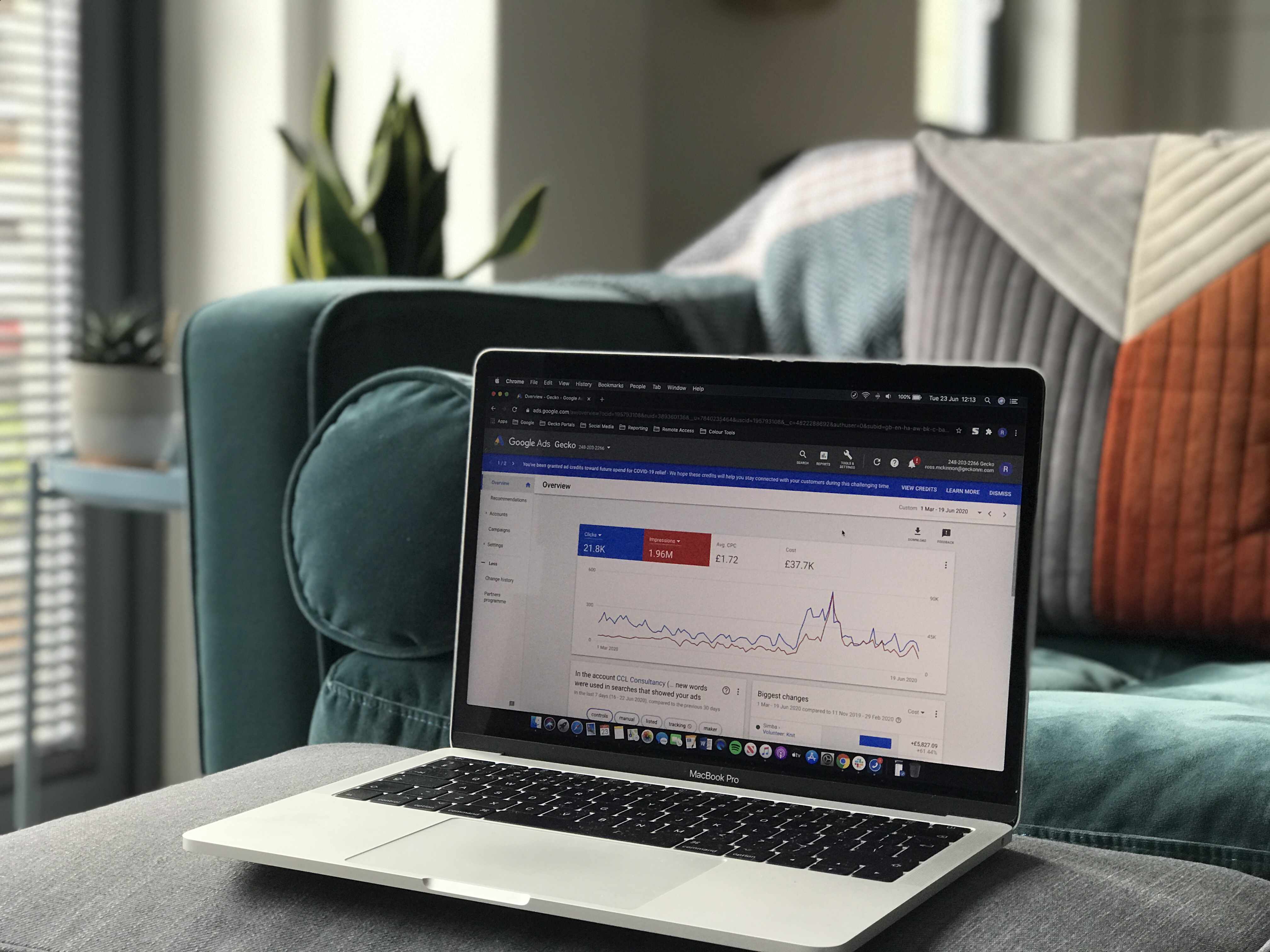 What is PPC Marketing?
Before diving in to the benefits of PPC marketing, it's important to understand what it is and how it is designed to help your business. PPC stands for 'Pay-Per-Click' and is defined by Wordstream as "an online advertising model in which advertisers pay each time a user clicks on one of their online ads".
In simple terms, it is a way for your business to 'buy' visits to your website as opposed to 'earning' visitors organically. It is a marketing tactic that can be used to achieve a number of campaign goals, including increasing sales, generating leads and promoting brand awareness.
Paid Search
There are a number of pay-per-click activities that businesses can undertake, but one of the most common strategies is Paid Search, which is search engine advertising.
Paid Search is classed as a type of Search Engine Marketing where you pay to list advertisements throughout internet search engines and platforms. By bidding on certain keywords, the goal is to match your ads with users actively searching online for products or services that you offer.
As an example, if Gecko were to bid on the keyword 'web design Edinburgh', we may be able to get our website up in the very top spot on the search engine results page.
If someone then clicks on our ad that is now appearing in the search page, we would pay a fee to the search engine. We will cover the benefits in more detail below, but if the PPC campaign is running efficiently, this small fee will be well worth it as getting the visitor to your site should lead to a conversion 
Google Ads is the largest pay-per-click platform, used by millions of websites and businesses from all over the world. If you are looking to increase brand awareness and drive qualified traffic to your site, Google Ads is a good place to start.
So why should I invest in PPC Marketing?
Now I know some of you will be thinking, "why should I pay to get people to my website when I can do it for free?" And don't get us wrong, getting your website to appear in search results organically through SEO should always be part of your marketing plan!
However, PPC marketing is not designed to replace your goals of driving traffic organically to your site. It should be used alongside your SEO work! There are a number of benefits when it comes to introducing PPC advertising into your digital marketing activities.
1. It's measurable
As marketers, it is always important to understand whether your activities and spend are actually delivering on a specific goal or objective. Without being able to see results of a campaign or strategy, you'll never know what things are working well and what needs to be revised.
PPC marketing, particularly with Google Ads, is an extremely measurable activity that will provide you with insightful data on the performance of your ads and the type of visitor you are reaching.
Combining the Google Ads Tool with Google Analytics, you are able to view key metrics such as the number of impressions, clicks, and conversions based on your outlined goals.
2. You only pay for clicks
Forgive us for stating the obvious given PPC stands for 'Pay-Per-Click', but another great benefit is you only pay out on the number of clicks your ad receives.
With PPC marketing campaigns, you're only paying for the clicks you receive, rather than the number of times the ad is displayed or the number of impressions it receives. And let's be honest, no one likes paying for something and failing to get anything out of it.
What's important to remember too about these clicks is that the searcher who comes across your ad is likely to already be interested in what you have to offer. So paying for those ad clicks is usually worth the cost, particularly if it leads to a conversion.
3. All about those quick wins
As we mentioned earlier, PPC marketing is not there to replace your SEO efforts. The ultimate goal is always to have a website that is superbly optimised for relevant keywords based on thorough research and specific customer segments.
However, a great benefit of PPC marketing is that it provides you the opportunity to get your website appearing at the top of search result pages quickly. An example of this in action is campaigns for a new website launch. New websites take time to rank well in search engines, but with PPC campaigns, you are able to get your site competing with competitors who are already well established in the rankings. 
Over time you will be able to do battle with them organically, but it levels the playing field for those sites and businesses new to the game.
4. You're in control of your budget
We've worked with enough marketers and businesses to know that every penny of the marketing budget is precious. It is rare to find a business who has unlimited resources when it comes to their marketing spend, which is why PPC is a great tactic as it you can closely control how much you actually spend.
Through Google Ads and other paid search platforms, you are able to set daily spend limits or a maximum monthly budget, giving you peace of mind that you won't be hit with a massive bill at the end of campaign.
5. Guide your SEO strategies
One really useful benefit from implementing PPC campaigns is the ability to use the data and insights and influence your other marketing activities, particularly your SEO work.
We mentioned before that it can take a while to see the results from SEO work, so the last thing you would want to do is invest significant time optimising your site to only realise you've headed in the wrong direction.
Embarking on a PPC campaign first will give you the opportunity to test your keyword strategy before investing time in your SEO strategy. You will be able to see which keywords work and this data can be directly fed into your organic search marketing (SEO). You can also use the findings to help with the existing optimisation of elements such as metadata, headlines, social share information.
6. Specific 
targeting
Our last argument in convincing you on the benefits of PPC campaigns is the number of ways you can target your ads. You have the options to target your audience according to demographics such as location, language or device.You can also target your audience based on specific keywords, interests.
This ability to be so specific means you are likely to attract visitors that are already at the purchase stage of the sales funnel, making that small cost per click extremely worthwhile.
However, one of the biggest pluses of PPC's targeting abilities is it allows you to reach new visitors who aren't already engaged with your brand as well as those who have been exposed - this ensures you aren't missing out on potential customers!
Summary
It is clear there are many advantages to be gained by implementing PPC into your marketing efforts and hopefully this post illustrates that it is not an all or nothing approach. It is a tactic that should be looked at alongside other tactics such as Search Engine Optimisation and Social Media Marketing in order to achieve your marketing goals.
However if you're still a little unsure of how to go about launching a PPC campaign, we are always here for a chat.
With so many moving parts in Paid Search, it can be difficult to know where to start. We understand these challenges and can help you navigate through them in a clear and transparent way.