The other day I got an email saying a client's Google Analytics profile had been deleted.
I'll spare you the long story, but a 3rd party got access to the account (via the client) and decided it had served its purpose. Having never dealt with this situation before, my first thought was to panic - then I thought of Dad's Army!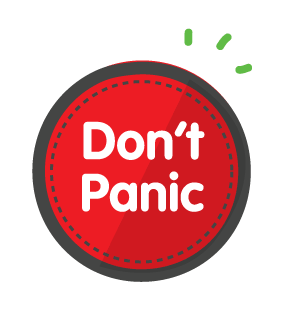 A quick bit of Googling confirmed my worst fears - you couldn't get the data back. Lots of forums and blog posts said the same. However, I'm not one to give up so after a bit more online hunting, I found a ray of hope thanks to @ClickInsight
If you're in the same position as I was, here's what I did step-by-step to get the Google Analytics profile and all the historic data back.
Armed myself with all the relevant info
Having read some info on the subject in various places, I gathered together the following:
The Analytics code from the website in question
The URL, the email of the person who deleted the profile (this was sent to me in the original Google deletion notification email)
My Google Adwords customer ID (even though I wasn't using Adwords for the client in question)
The email address I had access to the Analytics account with
A note of the date I'd received the notification from Google
I then gave Google a call on 0800 169 0409 (from the UK) and entered my Adwords ID before being put through to a very helpful chap who looked into the issue for me.
At this stage I was still a bit panicky as I didn't know if the data could be recovered or not. I was told to expect an email and waited…
Replied to Google's email
Within about 10-15 minutes I got an email through to the address associated with the Analytics profile. All I had to do was reply authorising that the profile be reinstated - which I promptly did.
Shortly after I received great news by email - the profile had been recovered and was active again with no loss of data!
Breathed a huge sigh of relief
I allowed myself five seconds to enjoy the moment before the most important part...
Quickly took preventative action
I quickly revoked access for the person who had deleted the Analytics account in the first place.
This is done under the Account section of the Analytics Admin screen by going into User Management then deleting the email address (es) that you want to remove.
If you're in this situation right now, I'd urge you to follow the steps above ASAP and wish you the best of luck. I like stories with a happy ending!