We are only 3 months in, but already 2020 will go down in history as one of the most eventful years in recent history.
As the Coronavirus situation continues, government measures of self-isolation and social distancing have seen millions of employees move out of the office and become accustomed to working from home.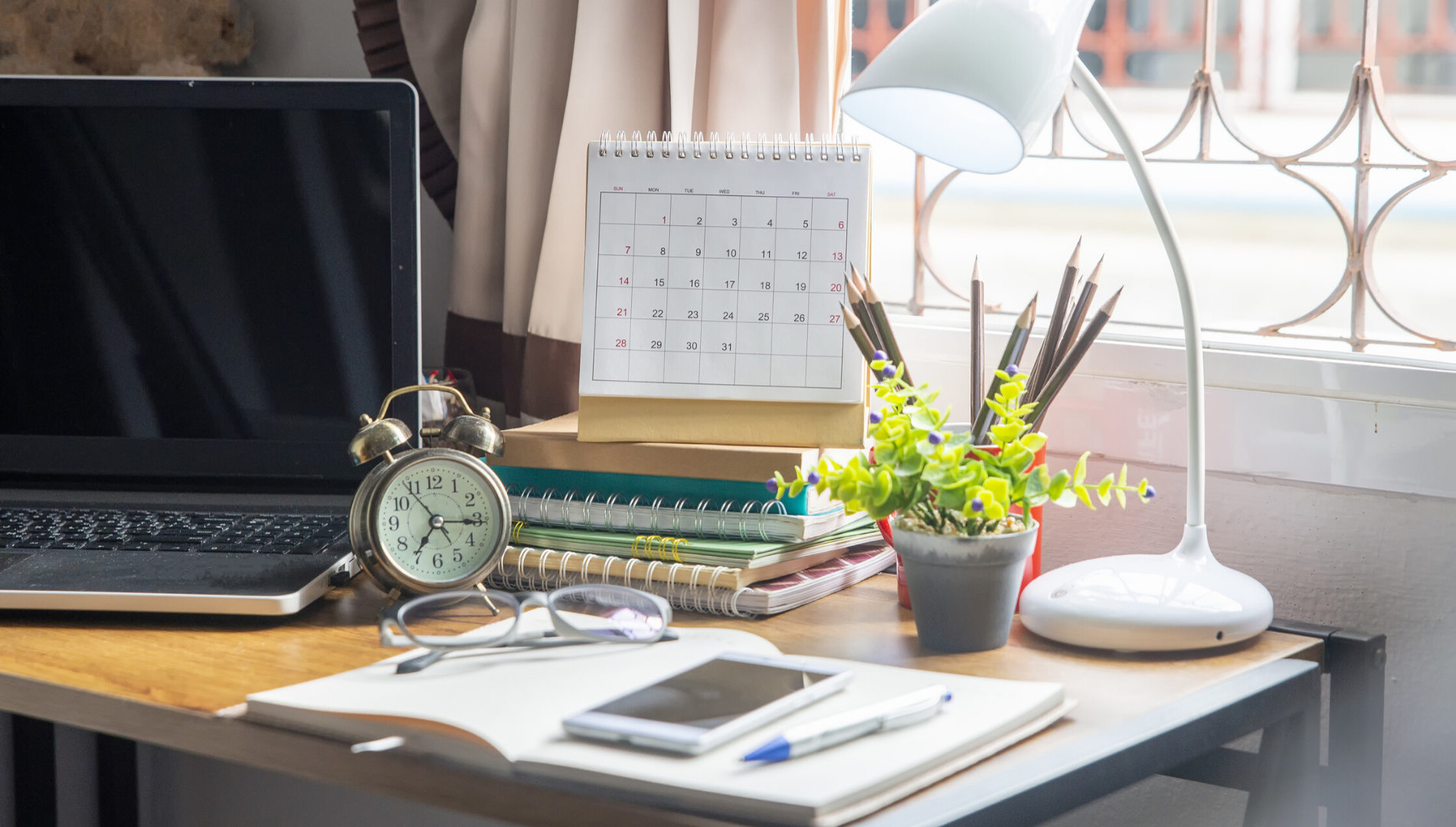 Like many businesses, Gecko has vacated our office and all of our team are now working from the comfort of our own homes. If you have never worked from home before, it can be quite a daunting change at the best of times, let alone when dealing with a pandemic crisis that doesn't seem to be abating anytime soon!
Thankfully, Gecko is familiar with remote working. Whilst the majority of us are based in Edinburgh, we have team members working out of Chester, Dublin and Lisbon! So we thought we should go through some of the do's and don'ts' when working from home, and share some of our best tips to make the transition that little bit easier.
Tip Number 1: Set up a dedicated workspace
One of the most important things, when you are working from home, is ensuring you have a dedicated workspace that will be your new 'office'.
Whilst it may be tempting to stay in bed all day with the laptop or get comfortable on the sofa, having a dedicated workspace allows you to switch into 'work mode'. More importantly, it will allow you to switch off at the end of the day. When working from home it can be easy to have your workday spill into your downtime and you can end up struggling to switch off.
Mike, our Co-Founder, is based in Chester and when he is not out and about meeting new clients, he sets up in his home office.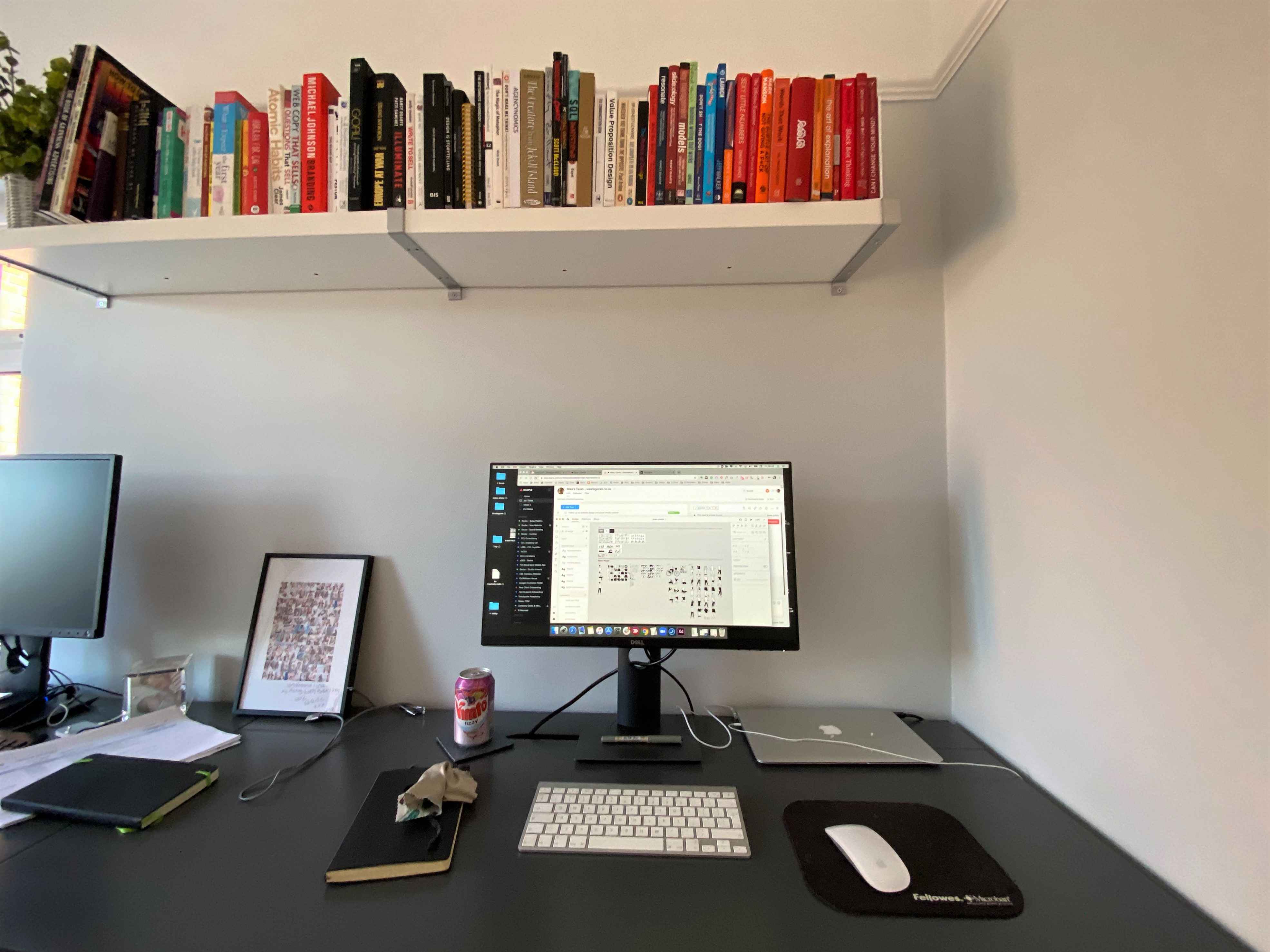 "Having a separate space for working in is extremely important. When I'm in my office I am focused and can get away from the usual distractions around the house. It also improves my work/life balance as it stops me from bringing my work into family time in the evenings and weekends."
Tip Number 2: Find Your Daily Routine
Whilst working from home may offer you more flexibility with regards to your schedule and working hours, it is important to establish a daily routine to provide you with a sense of structure.
Of course, there will be times when you need to be flexible and switch things up and that is perfectly fine! But working at completely random times of the day with no set structure will not only harm your productivity but also your ability to differentiate between home and work.
Pete is one of our Developers, based in Ireland. He used to work in our Edinburgh office but switched to full-time home working when he decided to return to his homeland.
"When I moved back to Ireland and began working from home, it was important to establish a normal working day. Having a daily routine and structure means I am mentally and physically ready for the day ahead."
Tip Number 3: Stay Connected
As a digital agency with remote workers, this is one area that Gecko had figured out long before lockdowns and social distancing. Losing that collaboration and engagement with coworkers and friends can be very isolating, particularly if you are by yourself over the next few weeks.
At Gecko we use a whole host of programmes to stay connected, including Basecamp, Slack and Zoom, amongst others. Last Friday we had our very first 'virtual' end-of-week drink and it was great to be able to check-in and have a good old catch up.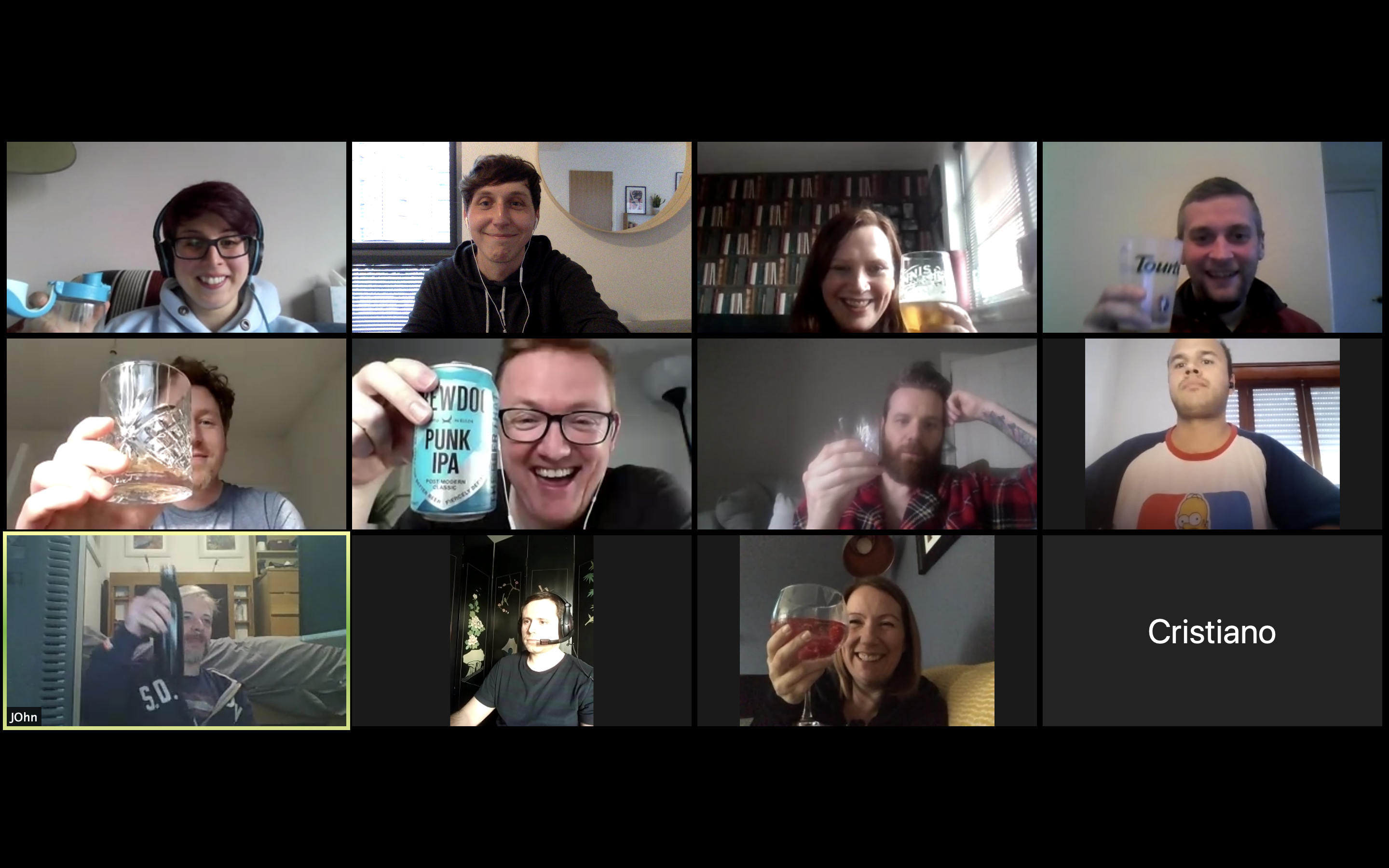 Tip Number 4: Stay Active
We know that some of you won't be missing that daily commute into the office. But it is important to remember to stay active whilst you are working from home.
Last year, our support manager Dave put together a blog about staying healthy in an office job, which also has some really good advice that can also be applied to working from home.
Now that you don't have that commute to worry about, try and use some of that free time to exercise, perhaps going for a walk or run after work.
Ross, our Digital Marketing Assistant has been making sure his confinement hasn't let laziness set in.
"I normally go the gym a few times a week, so in order to keep my fitness in check, I've started running more as well as following home workout classes online. They're great if you are lacking a little motivation. Working from the kitchen table, I have also noticed my shoulders and backache a little more than usual, so I make sure to take short breaks throughout the day to do stretching exercises. It's amazing the difference it can make to how you feel at the end of the day".
Tip Number 5: Communicate and respect boundaries at home
In the current environment of lockdowns and social distancing, stress and tension levels for most of us is higher than normal. Many of us are now sharing a home – as well as a workspace – with family, partners, children or roommates who must also stay home from school and work. It is important for all who are grouped together that they know the times meetings are taking place or when someone needs some quiet time. This helps you focus during work hours and avoid potential distractions.
Of course, there will be times where you can take advantage of the flexibility of working from home, but there will be calls/meetings/deadlines that cannot be negotiated. If these are communicated clearly to whoever you are sharing your home workspace with, there will be a lot less stress for all involved.
Tip Number 6: Be sure to plan out your day
We know that if you have never worked from home before, it can be difficult to stay focused, particularly if you have a full household. Ensuring you have defined priorities or goals for each day is a great way of staying focused on the task at hand.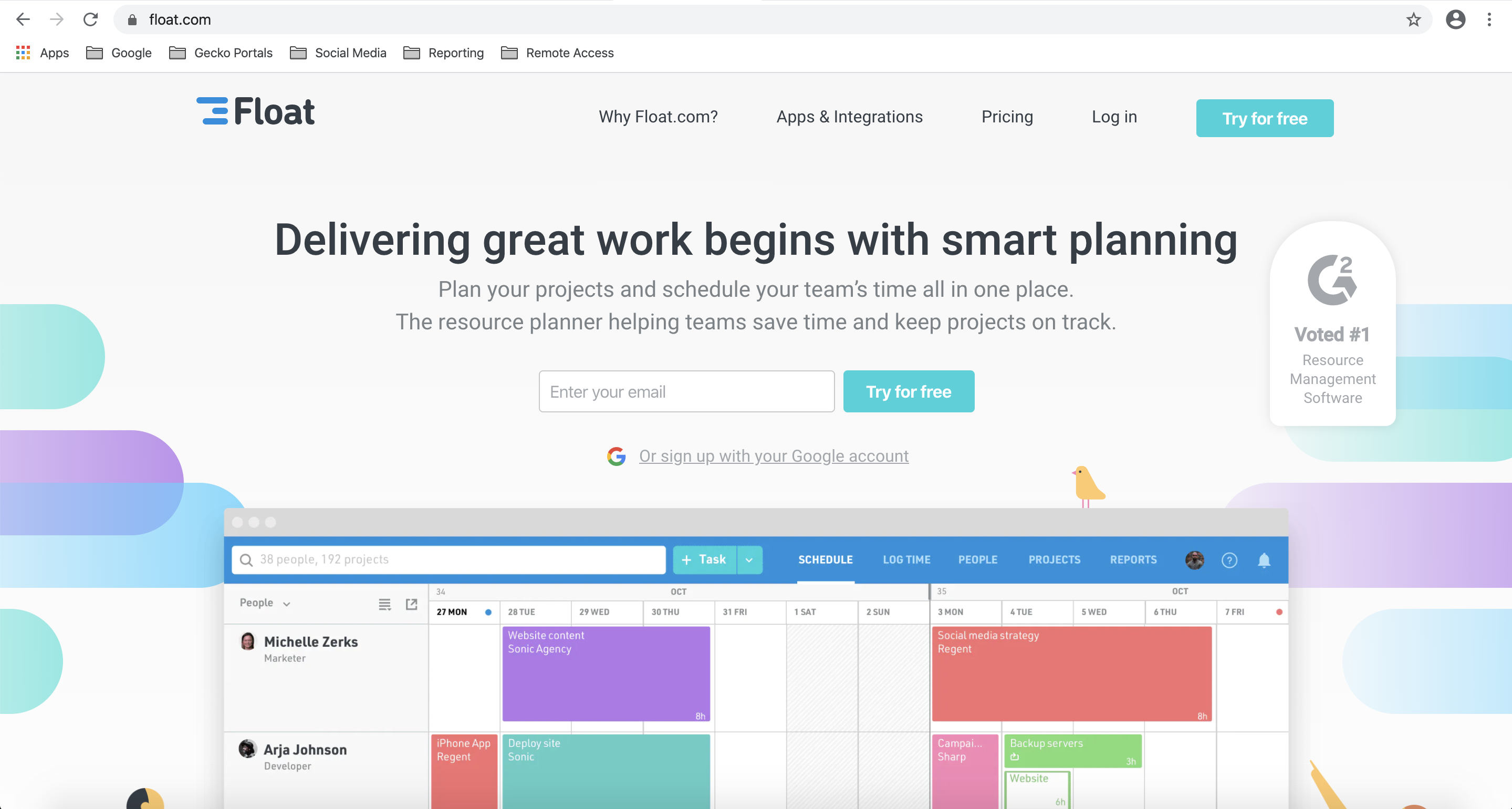 Here at Gecko, we use Float to manage all of our projects. It allows us to plan our projects in advance, also allowing us to see what our whole team is working on. By planning out your time in advance, you won't waste time every morning thinking of all the things that need to be worked on.

We hope these tips help you if you have found yourself working from home over the last couple of weeks. If you have any of your own, we'd love to hear them!
Get in touch on Twitter and tell us how you're adapting to working from home.