Hey everyone!
It's that time again - I'm back with my monthly update!
In October's post I went into a little more detail on what I learned on my Digital Marketing course with YouTrain where I discussed a marketing metric I learned on the course called the sales funnel.
A sales funnel, also known as a revenue funnel or sales process refers to a customer's purchasing process. As illustrated in the diagram below, the sales funnel is divided into six steps: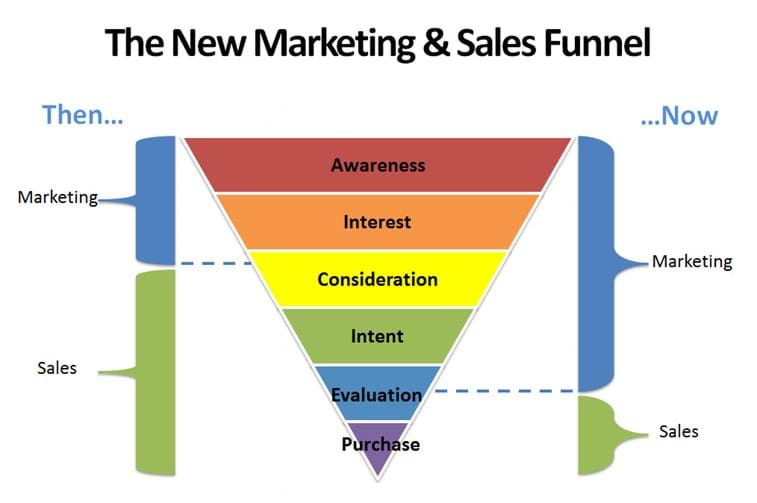 Awareness is where the customer is conscious of the product/service. They are aware that the product/service exists.
Interest is where the customer is interested of product/service.
Consideration is where the customer decides whether or not they want/need the product/service.
Intent is where the customer has carried out all their research and is ready to purchase.
Evaluation is where the customer weighs up all their options and indicates the pros and cons of each product/service.
Purchase is where the customer buys the product/service.
However, there is a range of factors which affect sales funnel conversion rates.
These include speed, convenience, information, choice, quality and price. An example of speed would be that for most, buying a bottle of water would be a simple purchase with little or no thought required. Furthermore, a customer may purchase a product because of how good the quality is compared to another.
Nonetheless, you could argue the order of the sales funnel depending on the customer and the good or service purchased. Going back to the bottle of water example, a customer may prefer a specific brand or one with a sports cap.
After learning about the sales funnel, I attributed these six steps to one of our charity clients last month. I was able to brainstorm ideas on how we could make more people aware of our client such as adding in a blog section on their website, "share your story" feature or creating ads on social media, for example. The interest and consideration steps work hand in hand to persuade a potential customer to use or purchase their good or service. A customer may be unsure whether they think they should be a supporter/user of the charity client, so it's our role to find ways to encourage them to do so, especially over any competitors.
Analysing a sales funnel is effective in order to increase brand awareness and generate sales or funds for a business or organisation.
Last month, I started learning on Google Digital Garage.
Google Digital Garage is a free online training course to help grow your digital skills and business. There are 26 topics, covering a wide range of areas such as social media management, search engine optimisation, analytics, brand awareness, advertising and content marketing. Once the 26 topics are complete, you gain a Digital Garage Certificate of Online Proficiency from Google - yaaay! The certificate can then be used on your CV or LinkedIn profile and shows that you have genuine digital skills and are motivated and determined to learn.
At the moment, I am carrying out 2 topics a week, unlocking one badge per topic. I have unlocked 8 badges so far, including the online opportunity, marketing on mobiles, SEO and social media.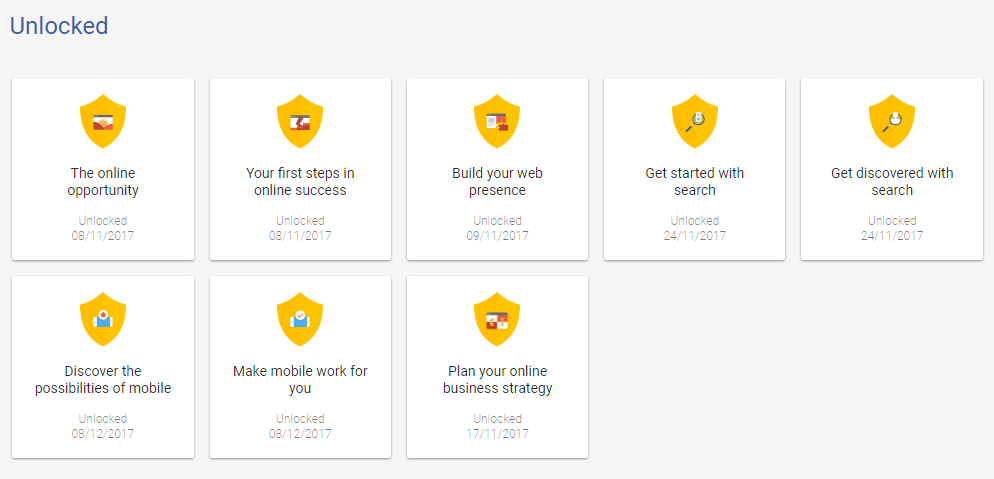 I have found the Digital Garage really beneficial so far. Despite learning all about digital marketing on my course and at Gecko, it's handy to learn about it from a different point of view. Also, all the lessons include videos so it's definitely more entertaining and easier to learn than continuously reading a whole body of text!
Furthermore, last month, I did 2 blog posts, one on ensuring your website is prepared for the Black Friday weekend and another on how you should respond to negative online reviews - be sure to check them out!
Do you use the sales funnel to help analyse and grow your business? How has Google's Digital Garage helped you expand your online presence and generate sales for your business? We'd love to know! Send us a tweet at @wearegecko!
- Gillian