Last month our team of developers were lucky enough to get some time to attend Umbraco's 2021 Codegarden event! With the pandemic still causing issues with large-scale gatherings, Codegarden was hosted virtually and the team at Umbraco did an amazing job putting it all together. Umbraco is one of the friendliest developer communities out there, and they put on a top-class programme that provided us with lots of information and opportunities for exchange with the community.
The big news was the upcoming release of Umbraco 9, but there was a lot of other content to pack in across the three days. We wanted to share just a few of the highlights from our development team!
Umbraco 9: small changes that make a big difference
Umbraco has definitely been busy, and whilst the new version of Umbraco might look the same to the average user, there will be a big jump in terms of performance. It will be smaller, faster and more powerful - the CPU usage is expected to be down by a whopping 50-80%!
A move from .NET Framework to .NET Core also means that Umbraco 9 will be 'operating system agnostic', so it will run on MacOS and Linux as well as Microsoft Windows.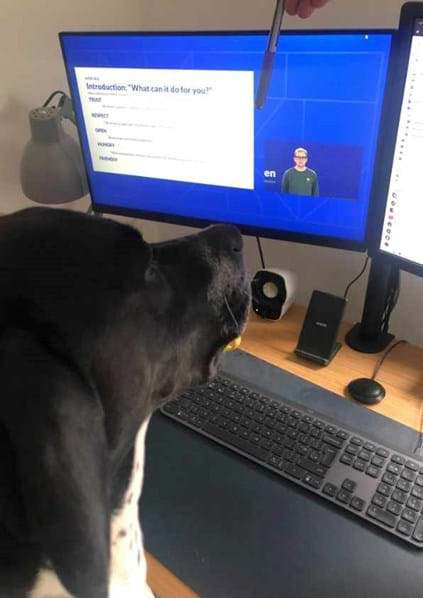 Delilah was loving this year's Codegarden!
Bye-bye to angularJS
We won't lie. We, along with the majority of the Umbraco community, are delighted that the Umbraco back-end is moving away from angularJS. As good as angularJS was for the time, it is much better to move away from the limitations of a single framework. The development team at Umbraco are making the back-end work with any framework (react, vue.js, angularJS) and we are very excited to hear that!
The return of the tabs
Now, this is one thing that our guys got very animated about in the Slack channel during the event. Return of 'Tabs' to the Umbraco CMS. In Umbraco 6 & 7, the content of a page could be broken up into tabs, like so:

However, with v8, the tabs disappeared and all the content was on one page, one below the other. Whilst there was a button to bring you down to each section, it was poorly designed and provided a poor user experience.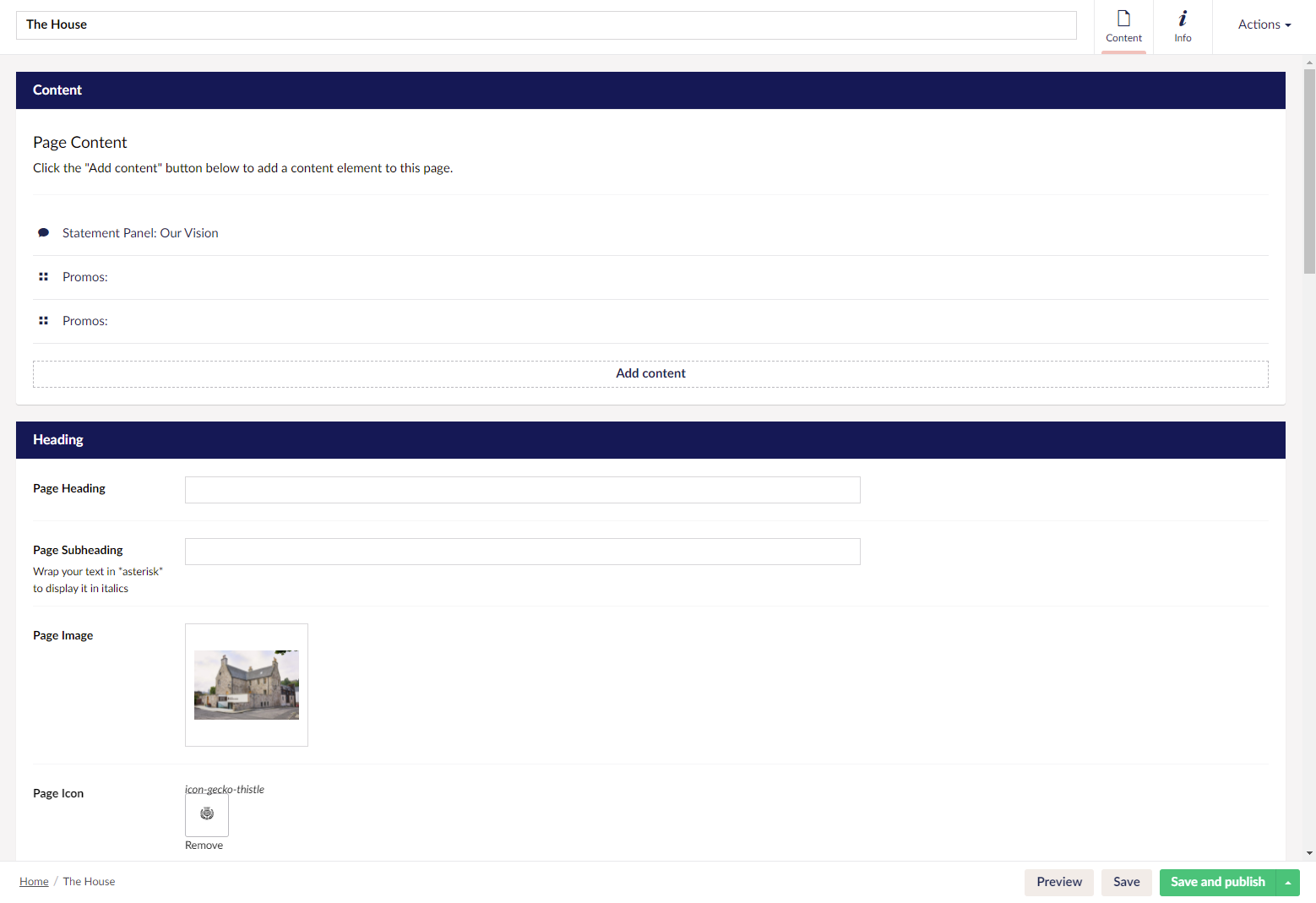 Having them back makes it more intuitive and clear that each section is a separate part of the page, and not necessarily part of the content. When they are listed, as they are in v8, we often get asked things like "will the headings appear after the content" and "will the page appear in this order". 
We are delighted to see the return of the tabs and it will be sure to improve the UX for our clients and their content editors.
Bonus: The Umbraco community remains strong!
One final thing our team commented on post-Codegarden was realising how much of a community Umbraco is and how much it relies on developers from all around the world and their contributions to the platform. This is all done of their own volition; the contributions by every single developer in the community cannot be understated!
Choose Umbraco for your next website
No matter your web development project, we can help. Get in touch with us today to chat about how we can deliver your project for you.