2020 has been a crazy year. Way back in March when offices across the country closed, I don't think anyone could have imagined how the next few months would play out, or what the future would hold or what the 'new normal' would look like. It has been an uncertain and often extremely challenging period for both businesses and individuals during these last few months.
Like many businesses, Gecko is still working remotely. Thankfully, this transition from office to home has gone relatively smoothly for us due to our familiarity with virtual working. Whilst the majority of us are based in Edinburgh, we have team members working out of Chester, Dublin and Lisbon, so that online collaboration has always been there. We have been fortunate to continue working through the pandemic, working to help some fabulous clients get their digital projects from planning through to launch. 
Working from home certainly has benefits, such as being able to achieve a better work/life balance, losing that commuter stress or having more flexibility around your schedule.
However, one negative of being out of the office for so long has not been getting the opportunity to reflect together as a team on what we have managed to achieve so far in 2020. Yes, we still catch up over video chat or Slack messaging, and it's nice to get those virtual high fives when we get positive feedback from our clients.
With that in mind and now that the first half of 2020 is safely in the books, we wanted to take some time to reflect and share some of our favourite projects over the last few months.
Delivering a new website packed with features and creating a brand that stands out from the rest
Project included: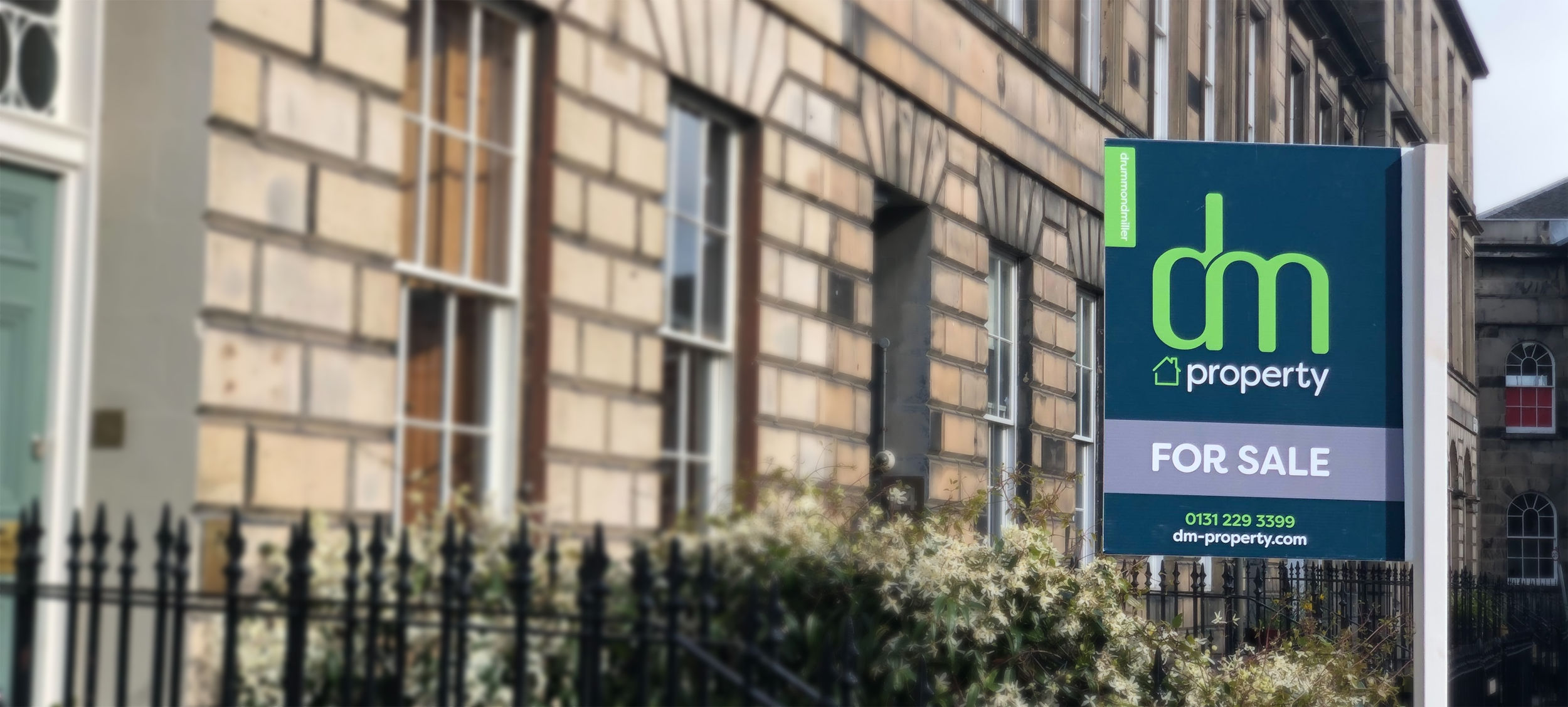 Previously operating under the one umbrella, Drummond Miller Property was ready to evolve by creating a new stand-alone website, complete with a new brand design.
The Drummond Miller Property function has long sat under the main Drummond Miller website and branding. With the Property team having more complex website needs, such as API integrations, they decided that it was time to create a new, separate property website, complimented with a new brand that would stand out amongst its competitors.
This project had been in the pipeline for quite some time and we were really excited and ready to launch towards the end of March, only for the coronavirus pandemic to slam on the handbrake! However, when the property market started to move again, we were able to launch the new brand and website, and the feedback from the Property team has been fantastic.
We are really pleased with how striking the new brand looks on the site and on printed marketing collateral such as brochures and property boards. We opted to use blue and green as the main colours of the branding so as to retain the relationship with the existing Drummond Miller brand. However, the darker shade of blue and vibrant green offers a more contemporary feel.
We are also delighted with the logo. Born through the concept of 'delivering more', we created a striking logo that manages to seamlessly blend with the existing Drummond Miller brand. We have also continued the 'DM' tag lines throughout the site, such as the 'discover more' which is being used on the homepage banner.
As part of the launch plan, we also produced a number of designs for the company to use on printed materials, including bus adverts, billboards, for sale boards and window displays.
A simple, professional design that was born out of evolution, not revolution
Project included: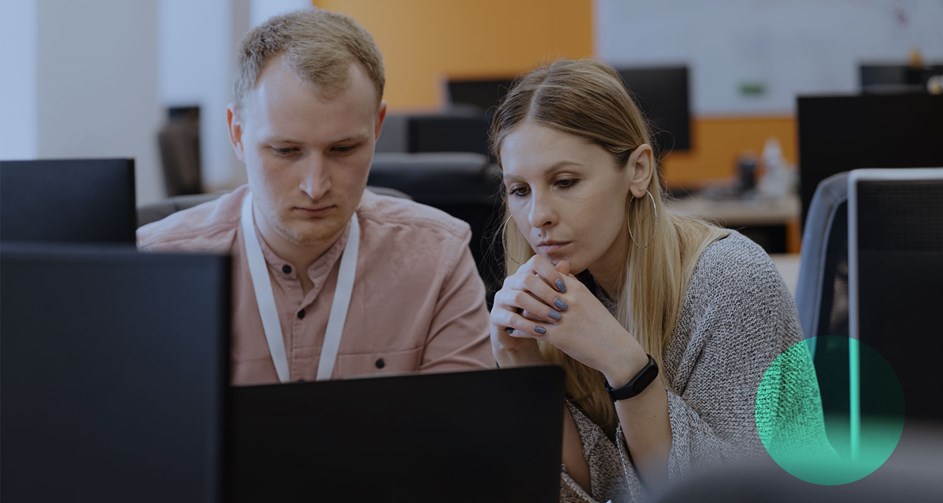 Another design-based project that we had the pleasure of doing this year was for our client 2i, who were looking for a brand redesign.
We've worked with 2i for a number of years, initially creating their website on their existing brand, and then working alongside them to deliver digital marketing activities. At the start of the year, they approached us and asked us to develop a new brand, assets and website that better reflected who they are as a business.
Having spent some time devising a new communications strategy, 2i felt their brand needed an update to reflect the direction their company was moving. The new design had to convey quality and assurance as well as working seamlessly across all channels, mediums and applications.
Our focus for the project was based on 'evolution, not revolution'. 2i already had a strong, reputable brand and we didn't want to throw it away to start from scratch. Building on the already laid foundations, we wanted to evolve the 2i brand by introducing stronger imagery and creating new graphics that connected through all the services.

We kept the existing layout elements of 2i's logo, allowing the new font and brand colours to upgrade it and project a more professional image. We also updated the brand colours, with small changes making a big difference. We have introduced darker, deeper shades of blue and green to convey a stronger and more professional image.
Applying the new design to the 2i website has transformed the message they convey to clients, and the new brand reflects the changes and trends within the environment they operate in.
Helping our client re-establish their web presence as quickly as possible
Project included:
Now this project wasn't one of our most creative ones, but from a build and turnaround perspective, our work for J. & J. Denholm earlier this year is definitely a success story.
They approached us at the start of March with a problem. Due to a technical issue, they needed us to build them a new network of 11 websites. However, just as the project got underway, their industry faced an unprecedented crisis due to the recent Coronavirus pandemic, drastically altering the timescales for the project.
With technical issues hindering our access to the old websites, our team used Archive.org to get an understanding of the structure, design and content of the sites. This gave us a starting point, but there was still lots to do.

One of the most satisfying things about this project was it was delivered entirely remotely. With our agency and the client in lockdown along with the rest of the world at the time, we used video calls and basecamp messaging to keep the project on track and progressing quickly.
We built their new websites on Umbraco 8, which is a robust and effective content management system that is ideal for this type of project. All 11 websites were created within a single installation of Umbraco 8, which means they can be managed and maintained centrally.
The project was completed within 3 weeks, which was a fantastic effort by the team and ensured our client's web presence was back online in a flash.
A simple, fresh design that perfectly blends contemporary and traditional
Project included:
The last project we wanted to share with you was another brand design and website development project that we completed earlier in the year for our friends at Cattanach, a brilliant private charitable funder for early years work in Scotland.
Having outlined 2020 as a year of change, improvement and new ambition, Cattanach approached us to deliver a brand redesign that was contemporary and instantly recognisable, whilst retaining their Scottish association. It also had to be flexible, working seamlessly across all channels, mediums and applications.

The aim of the new design was to express their brand through its four key values; Love, Integrity, Consideration and Hope. We kept these values at the forefront of our design process. For the logo and the new brand colours, we wanted to tie together the concept of strengthening relationships with Scottish heritage. We used a modern dress tartan as inspiration for the new brand colours. We incorporated four colours into the design, tying them together with Cattanach's four key values.
The new design has really come together in both the online web presence and with the offline printed materials. Cattanach was delighted with the end results; a design that really reflected their mission and values.

It certainly has been a crazy and unpredictable first half of 2020, but we are so happy that we have still been able to collaborate with our clients and continue to help them achieve their digital and marketing objectives. We can't wait to see what the rest of the year holds! If you have a project or an idea that you think we can help with, don't hesitate to contact us for a chat.