Happy New Year everybody! I hope you all enjoyed the festive break and have returned to work feeling energised and ready to hit the ground running in 2020.
As is tradition with the start of a new year, many of you will have begun 2020 by setting yourself some new year resolutions! We've all heard the phrase 'new year, new me', but if you are anything like me, it can be a real struggle to commit to these resolutions as the year goes on. A study carried out at the end of 2017 found that 64% of those who had made New Year's resolutions said they'd failed to keep them.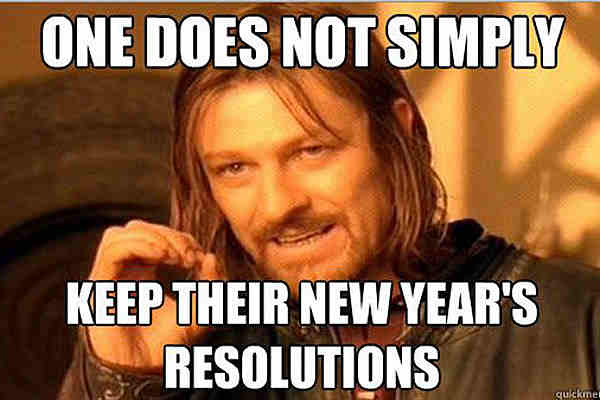 One of the biggest reasons people go from 'new year, new me' to 'there's always next year' is because of the goals they set themselves. Sometimes they are too vague to measure, or are just unrealistic to achieve in the first place. And the same thing can be said for businesses and their digital marketing activities. Many begin the new year by setting unrealistic and unattainable goals and targets, becoming disillusioned throughout the year as they realise their marketing activities aren't able to deliver on the goals they have set.
In this blog post, we look at a few of the things you need to consider before planning your digital marketing activities and setting your goals for the year ahead.
1. Know your starting point
To paraphrase a famous saying, 'if you don't know where you've come from, you don't know where you're going'. Before you start setting out your digital marketing goals for 2020, it is vital that you take the time to review your past activities and evaluate your digital marketing strategy's past success and failures. This will help you focus you on setting the best digital marketing goals for your business going forward. For help with this, read part 1 of our Christmas blog series, all about how reflecting on your past will help you plan for your future.
2. Know your resources
With optimism and positivity running high at the start of the year, it can be easy to getting carried away and set targets without fully considering what will be required throughout the year to do achieve them. A common theme we see is businesses wanting to grow their social media following and reach by 20, 30, 40% over the year, but underestimate the commitment to producing content that is needed to achieve a goal such as this.
As the months go by and the business gets busier, daily posts turn into weekly posts because the business doesn't have the capacity to produce content at the required rate.
Before you set your digital marketing goals in stone, be sure to consider whether you have the time, money and knowledge to be able to achieve them.
3. Know your wider business goals
It's absolutely critical to align your digital marketing goals with your business wide goals and ensure that they are meaningful across the whole company. The last thing you want to do is spend time, effort and money on activities that aren't aligned with your organisation's wider aims and objectives.
Always ask yourself: how does this digital marketing goal help us achieve the operational goals of the business? If you're not sure it does, then it may be worth taking a step back and seeing how you could realign your marketing activities with the overall strategy of the business.    
PS. Am I being SMART about this?
When you are in a position to set your digital marketing goals for the year ahead, remember to be SMART about them. Ensuring your goals are Specific, Measurable, Attainable, Realistic and Time-bound will provide you with the clarity and focus required to get the most out of your efforts and will give you the best chance of achieving your goals this year! 
As always, if you would like some advice about planning your marketing activity for the year ahead, get in touch with our team and let's see how we can help you out.