What is Google My Business?
Google My Business (GMB) is a free and easy tool that lets you manage how your business or organisation appears on Google search and maps.
By creating an account, verifying and completing key details about your company, you can help customers find and learn about what you have to offer.
Read on to follow our step-by-step guide on how to create a Google My Business account, verify your business and how you can make your listing as strong as possible to increase your exposure and grow your business.
Get your business on Google
#1. Create a Google account or log in to your Google account that you want to be associated with your business.
#2. Visit https://www.google.com/business/ and click, "Start Now" and key in your business name.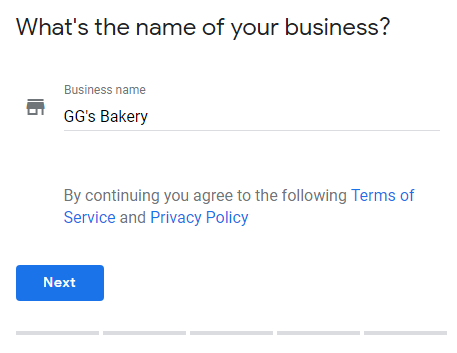 #3. Fill out your business address.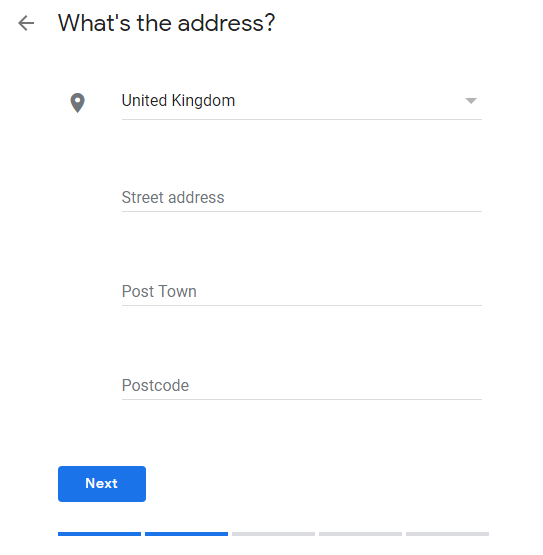 #4. Select "yes" or "no" to whether you serve customers outside your location.
#5. Add your main business category (you can add more later) and enter your phone number and website.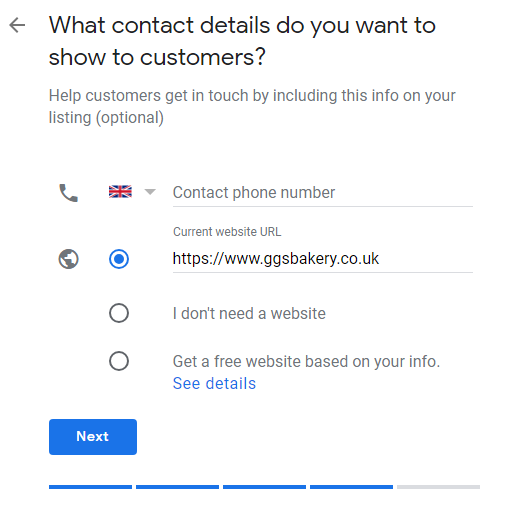 #6. Verify your business. Depending on your type of business, you may see one or various ways to verify your business. In the instance below, you will receive a postcard with a 5 digit code to submit and verify your business.
If your postcard doesn't arrive, you can request a new code by selecting "Request another code" on your Google My Business listing page.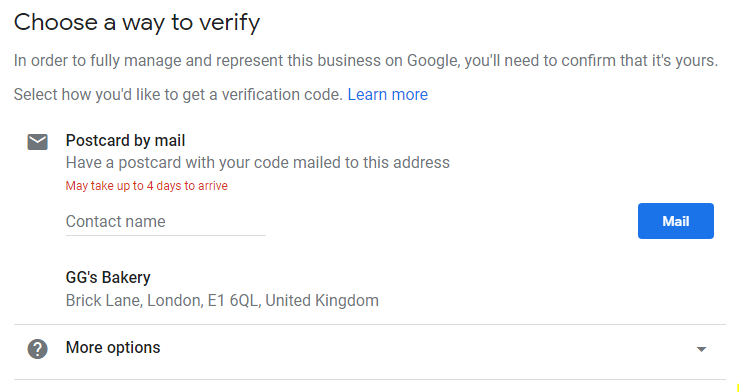 Top Tip: Ensure your business name, address and contact details are identical to other sources such as your website, directories etc. If Google can't match the data with external sources, it can affect your ranking on local.
Optimise your listing
Once your business is verified, you can start expanding your profile.
Select your listing, click "info" on the sidebar and fill out your business details including your business categories, service areas, opening hours, description and add images.
It's important to add as much information as you can so users can get all the information they need and it also avoids people making their own inaccurate edits.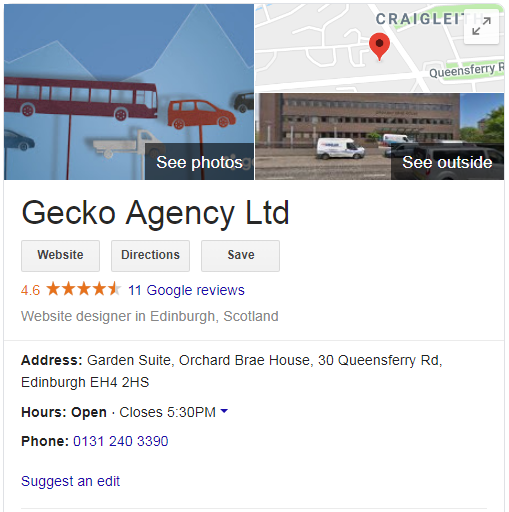 Google My Business Photos
Your GMB listing is the perfect place for showcasing your business through visuals.
According to Google, listings with photos receive 35% more clicks to their website, and 42% receive more driving direction requests to their location.
Your photos should be a minimum of 720px wide, by 720px tall, and either in the JPG or PNG format.
It is recommended that you add a logo so customers recognise your business and a cover photo to showcase your main business offering and personality.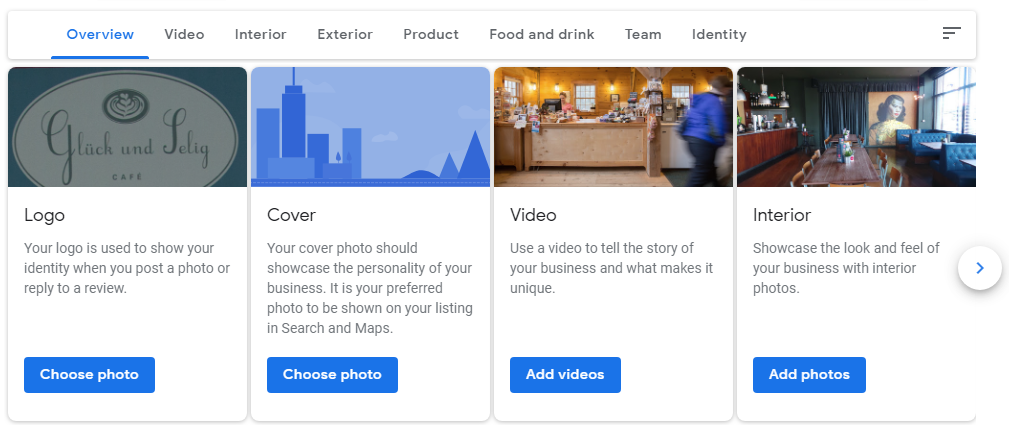 Google My Business Reviews
Reviews can encourage future customers as well as providing valuable information about your business.
If you receive any negative reviews on your listing, it's important you respond in a courteous manner - starting an argument will make you look unprofessional and their review more credible.
Check out our article on how to respond to negative reviews online for some useful tips.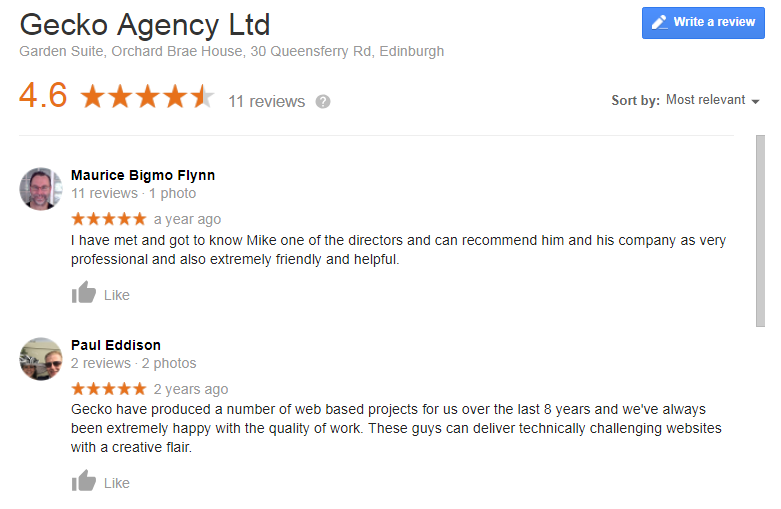 Google My Business Posts
Google Posts allow you to publish your business events, offers and products directly to Search and Maps.
Posts are a useful way to drive people to your website, store or restaurant, and also helps to improve the overall customer experience.
Here are some examples from Google on how to make great business posts.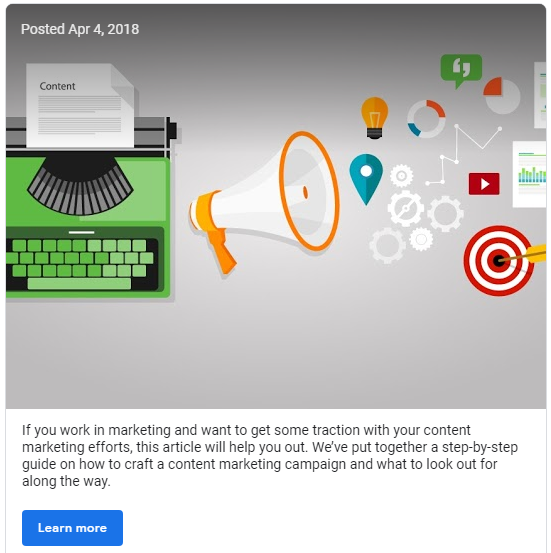 Google My Business Appointment Bookings
This feature is for businesses that offer appointment bookings, e.g. beauty salon, hairdresser, law firm or restaurant.
All you have to do is link to the booking page of your website and customers will be able to schedule an appointment accordingly.
If you don't have a booking page on your website, Google offers a list of supporting scheduling providers. Open your GMB listing, click on the bookings tab on the sidebar and sign up with your chosen provider.
For more information, check out GMB's support page on setting up booking through a provider.
Google My Business Q&A's
Google Questions and Answers is a consumer-facing feature where customers and other businesses can ask and answer any questions they wish.
Some common examples are:
"Is there a car park?"

"Do you sell XYZ?"

"Is there wheelchair access?"

"What time is breakfast served until?"
GMB listing owners can visit the Questions and Answers tab where they can answer questions, and also remove any complaints and irrelevant questions if necessary.
Users can give a "thumbs up" to questions and answer, making the answer more credible and influences where they appear in the Q&A list.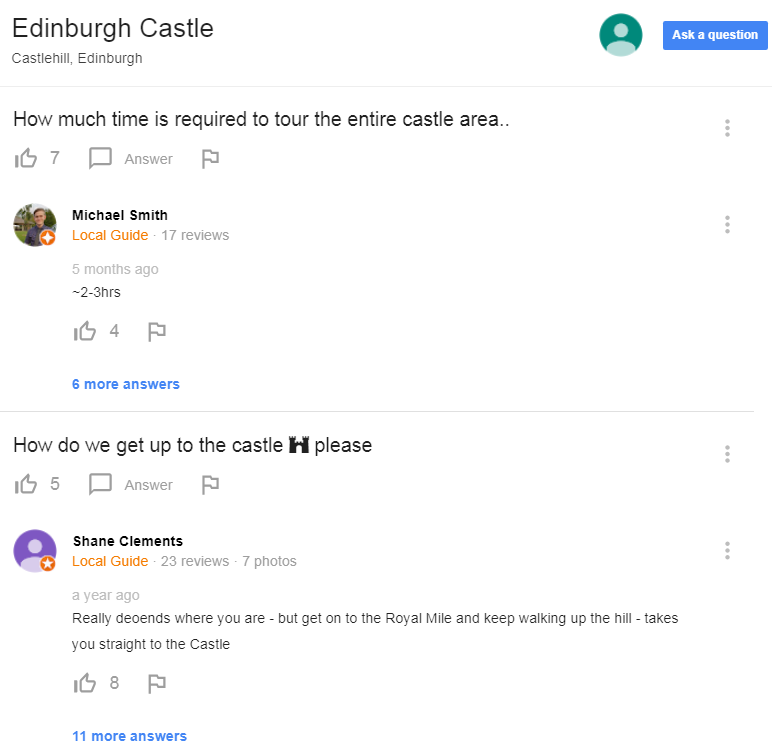 Google My Business Messaging
Similar to Facebook Messenger, Google allows users to message businesses directly.
Visit the Messenger tab, enter your phone number where you will receive a code to verify. Once verified, you can create a welcome message - this is what your customers will see when they start the conversation on non-SMS platforms. If the customer uses SMS, they will not see the welcome message.
Google messaging is a useful way for customers and businesses to find out more about your company.
To wrap it up
Follow these steps and top tips to create your Google My Business account and optimise for the web. You'll be ranking higher in no time - and may even reach your conversion goals!
- Gillian