Tuesday was BIMA's annual digital day and Gecko were lucky enough to get involved again for the second year running, spending the day at Inveralmond Community High School showing students what the world of digital has to offer.
BIMA is the body that drives innovation and excellence across the digital industry and their mission is to prepare businesses and people with the skills for the future. There is a real skills shortage in the digital industry and a key way of addressing this is to get into schools and in front of students to tell them about all the wonderful things that working in the digital world brings. This is where the BIMA Digital Day comes in!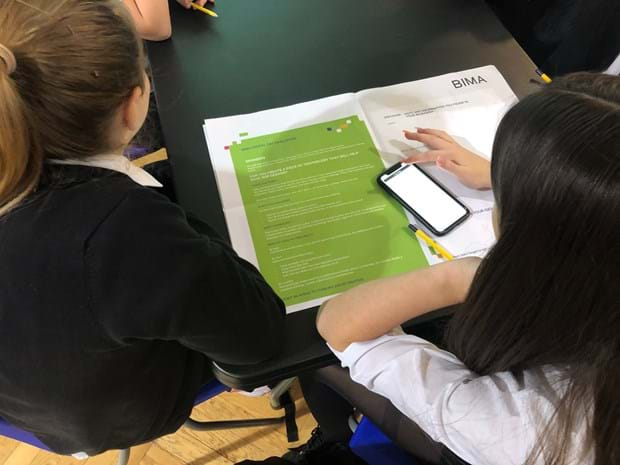 Digital Day is one of BIMA's most important events as it helps raise the awareness of an industry that many young people don't have a clue about! Whilst many young people have grown up and are familiar with technology, there is still a gap to bridge when it comes to those key transferable skills that are needed as businesses become more digitally aware!
"This was the second BIMA Digital Day workshop that we've taken part in. The imagination and creativity from the pupils was amazing. We hope that we inspired the kids as much as they inspired us." - Mhairi Bell - Gecko Co Founder
Gecko, along with Brand Scotland and Emperor were partnered with Inveralmond Community High School, who had a record number of students involved on the day! Over 120 students took part, gaining insight into what sort of careers are available in digital as well as tackling challenges set by this year's brand sponsors, Wimbledon, Microbit & WLL and EPAM.