Why do you use social media for your business? We'd guess that it's not just so you can blend in get lost in all the 'buzz'?
There are many social media sins taking place each and every day. Here are 7 ways your business may be getting lost in the crowd and what you can do to turn things around.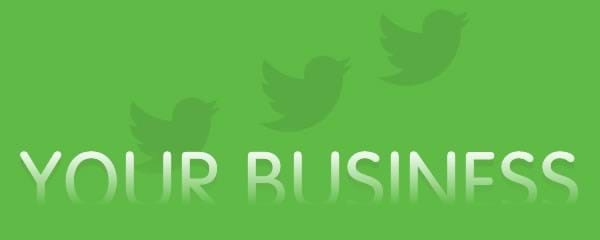 1. Posting updates with no images
People like pictures. Newspapers and magazines would be boring without them. And the same applies to your social media updates.
The right image can help persuade a person to click through to your article from Twitter, Facebook or LinkedIn. If there's no image at all, they'll just see words in amongst all the other words in their stream or timeline.
Think of social media like an extension of your website and make an effort with your images. Bland stock photos people have seen hundreds of times before simply won't have the desired effect.
2. Having no original content to share
While there's nothing wrong with sharing other people's content (in fact you should be doing it), it gets a bit monotonous if that's all you do.
Social media is a great platform from which to build your authority in your sector. You can't do that if you're just constantly promoting what others have to say.
There's no excuses when it comes to blogging. If you can't find the time or don't want to do it, find a copywriter who can write on your behalf.
3. Zero engagement
The social element of social media is often overlooked. Having a presence on the main platforms just for the sake of it is not going to do anything other than waste your time.
If you only login to Twitter for example once a day and don't check who's retweeted your posts, mentioned you or who's talking about issues affecting your sector, you're just broadcasting and not taking part.
Would you go to a networking event in the 'real world' and not bother to talk to anyone?
4. Making infrequent updates
Brand awareness and recognition come from having a consistent presence where your target market(s) are.
Posting one update a week or less isn't going to cut any mustard when it comes to people knowing who you are. The words 'needle' and 'haystack' spring to mind.
Social media is like most things in life - if you do it half-hearted, you won't get the results you expect. For example, you won't lose much weight by going to the gym for half an hour every week.
5. No bios
There's nothing quite so off-putting on Twitter than to see that little egg icon where a picture should be. Surely you can muster up a picture of yourself or stick in your company logo?
It's not just pictures though, written bios are another thing that people often leave off Twitter, Facebook and Google+ It only takes a couple of minutes to tell people about you/your company.
Don't leave people guessing.
6. Displaying a lack of emotion/personality
Everyone has a personality but not everyone gets this across on social media - why not? A lot of people seem to be fearful about being themselves online but will happily show their personality at face-to-face meetings and events. Just be who you are at all times.
It's not just about personality though. A lack of emotion in your social media updates can make sure they just blend in. People make decisions based on emotion every day - have you ever eaten anything when you weren't really hungry or bought an item of clothing you didn't need?
People buy from people, not social media automatons!
7. Sending updates at random times
Have you ever used any form of social media analytics to find out the best time to post updates? If not, you should be on it like a car bonnet.
We recently took over a client's Twitter account and massively increased their engagement levels, RTs and numbers of followers by posting relevant content at the right times - i.e. when their target audience was active online.
If you just post updates as and when you have a spare minute, you're definitely missing a trick.
Summary
Here's the TL:DR (Too Long Didn't Read) version:
If you recognise your company's social media efforts in any of the following points, it's time to take positive action. It will make a difference.
● Posting updates with no images
● Having no original content to share 
● Zero engagement
● Making infrequent updates
● No bios 
● Displaying a lack of emotion/personality 
● Sending updates at random times
If all the information above sounds a bit overwhelming or you just don't have the time to implement it, call us for a chat about how we can help.