Writer's block?
It's not uncommon. Even the most experienced content creators can sometimes feel like they've covered all possible subject areas and there's nothing left to say.
To help you overcome this burden, we've put together 7 ways to help you find content inspiration and avoid falling down this agonising trap again.
#1 Stalk your competitors
What are your competitors doing? What are they doing that you can do better? What are they missing from their strategy? Analysing your competitors is an effective way to gain insight, strategy and ideas.
A useful way to find your competitors is to search the products and/or services you offer in the google search bar. This way you are able to see where they land on the SERP. Whether they rank before or after you, they are your competitors and your goal is to challenge or better still, outperform them.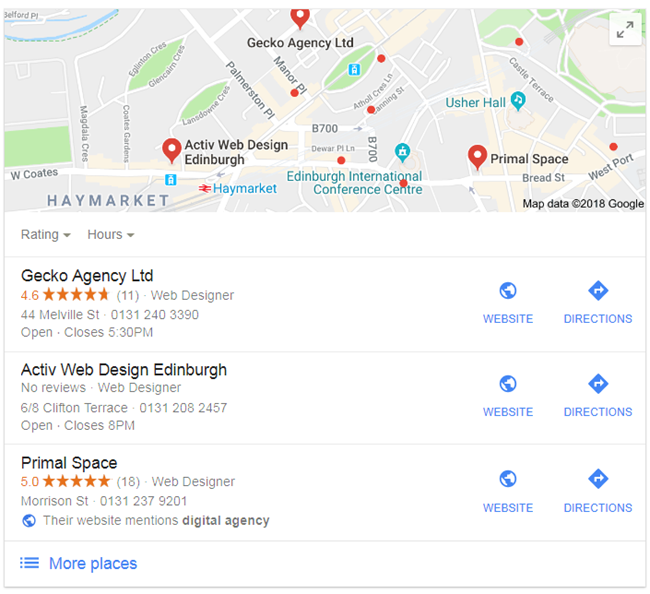 #2 Social media until your drop
Social media offers you the chance to not only promote your content but also gain inspiration from other people and brands.
Take a look at what your customers are saying about your products or services and how many likes, RT's and shares they are getting.
The posts receiving the most engagement will be the ones you should take note of. If a high volume of people agree that a particular product should be available in more colours, for example, then it's something you should be looking to implement.
Make sure you also know what hashtags to use in your social media posts. RiteTag is a useful tool, helping you choose the best #hashtags suited to your posts and industry.
Want more information? Keyhole allows you to track hashtags, profiles, keywords, mentions and URLs in real time, helping you monitor and analyse your customers efficiently and effectively.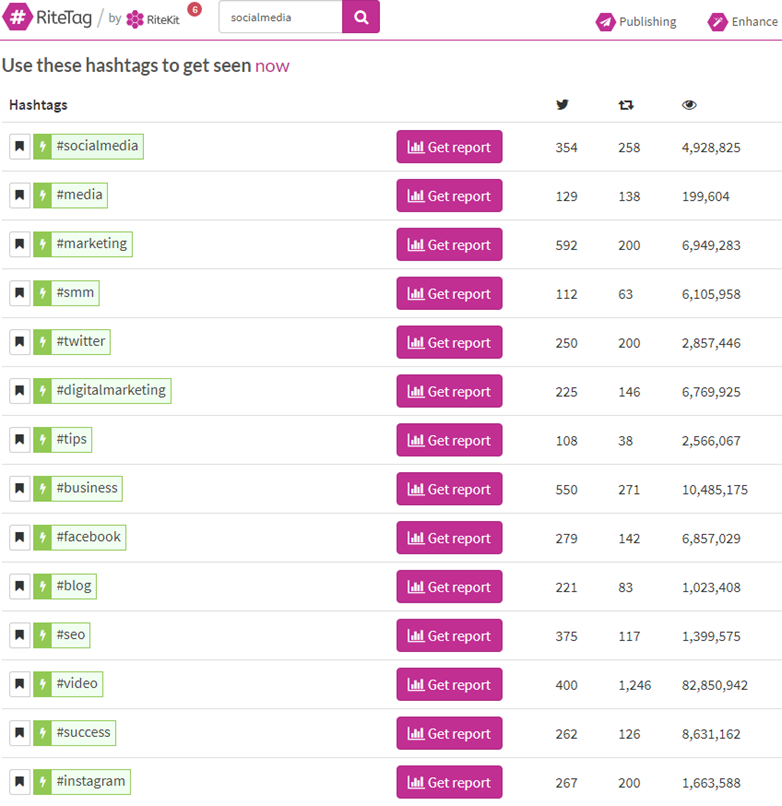 #3 Customers are always right... (and will tell you the truth)
Other than using social media, surveys and feedback forms are one of the best ways to gain content inspiration from your customers.
Ask your customers what they like about your company and what improvements could be made. If you start to see a pattern of the same questions being asked then this should be an alarming sign to get it on your website - most importantly in your FAQ section but also can be used throughout your website in many content forms.
Creating content based on customer feedback will help increase satisfaction, eliminate the number of negative reviews received and significantly boost your website's traffic. It's a win, win!
#4 Make use of the top industry sources
Many industry sources will help you gain the content inspiration you need. There are hundreds out there, especially with the increase of influencers and bloggers, there is always someone talking about your product or service.
Take a look at the sites that publish the latest industry news, features and how-to's as well as how many shares and comments these posts receive. You'll start to see what the latest trends are and what people are blogging about on a regular basis. Create content on those topics, or with a spin. Doing your research will also help you gain ideas that you may never have thought of in the first place
For marketers, Marketing Week, The Drum and Search Engine Land are a few industry sources to help get your creative mind flowing.
#5 Nag your colleagues
One that many of us overlook. Your internal team can help you with content inspiration even if they don't come from your background.
We brainstorm content ideas regularly at Gecko and the team often help each other with content ideas. Ask your colleagues what feedback they gain regularly, what they believe are the current trends and what they think we should be doing more of.
Sometimes you just need an extra brain to help get the ball rolling.
#6 Dig out your archives
Believe it or not, your old blog archives can help generate new ideas. Have a look through your analytics at your top performing posts. Maybe you can create a new article based on your "How to Increase your Instagram Engagement in 2018" post to a more specific one like "How to Increase Your Instagram Stories Engagement in 2018."
Browsing old content will not only help you get more published content but also help boost your traffic as you'll be able to link these blog posts to one another.
#7 Do a ton of keyword research
Using Google's Keyword Research Planner or SEMrush's Keyword Magic Tool is a handy tool to find what people are searching for and the content they want to read.
SEMrush can filter the keyword to questions only, allowing you to see a list of the most popular questions related to that search query.
Keyword research does not only give you a wide range of content ideas that people are searching for but will also increase your SEO if you use popular search terms on your website.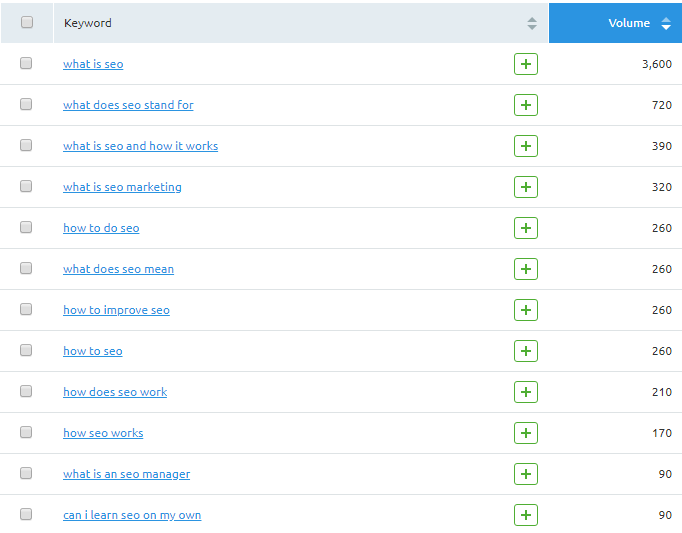 Are there any ways we've missed? What's your go-to for content inspo? We'd love to know! Send us a tweet, @wearegecko!
- Gillian