What percentage of people who visit your website actually take one of the actions you want them to?
Do you know? Do you care?
It's perfectly normal to focus all your attention on serving those who do get in touch with you. However, if the vast majority of your website visitors never make contact, your business could be missing out on a fortune. And the sad thing is, you may never know why…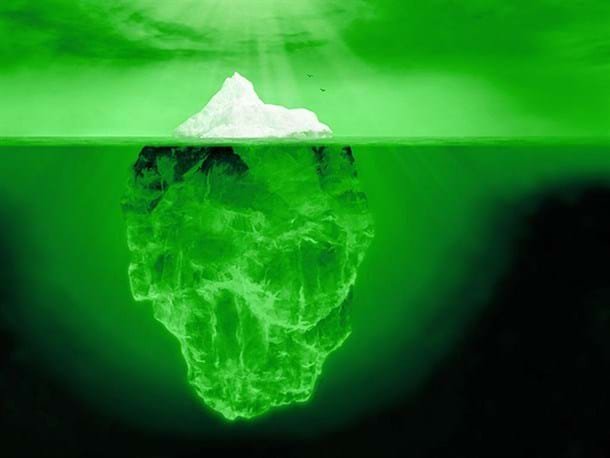 So without further ado, here are 5 reasons why you're ignorant to lost website visitors:
Reason 1: You don't use Google Analytics
If you just check the main summary report in Google Analytics, or don't use it at all, you're missing out on invaluable website visitor data.
By going to the 'Behavior' menu on the left hand side, then choosing "Behavior Flow' as shown below, the doors open to a wealth of information on how people are interacting with your site.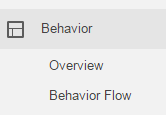 Within this section you can see how many people visited each of your web pages for a specific time period and what journey they took.
As an example, let's say you had an ecommerce website selling golf clothing and equipment.
The behavior flow may show you that lots of people are finding their way to the checkout page and then abandoning their orders.
If this was the case, it's likely there's an issue with your checkout process such as it being too long, broken, or just plain slow. An overhaul of your process could see hundreds or thousands of new customers per year buying from you rather than a competitor. However, if you don't check the data, you'll remain blissfully ignorant of what's really going on with your website.
Some other important metrics you can discover on Google Analytics include:
How long visitors spend on each page of your site
Where your visitors come from - do you ship to all the countries that provide traffic to your website?
What percentage of website visitors are only looking at one page before leaving?
Getting more online sales/enquiries and guesswork just don't mix. Google Analytics is free, easy to use and can provide the data you need to be more successful.
Ignore it at your peril.
Reason 2: People won't tell you
Have you ever gone to a shop and left without finding what you were looking for or speaking to anyone? Visitors to your website do the same thing every day.
The trouble with websites is that another one is just a click away. People are more likely to look elsewhere for what they need rather than hang around and contact you to voice their displeasure at something that's lacking.
I've done it myself; got to the checkout on an ecommerce site and seen "stage 1 of 7" and thought, "I've got better things to do with my time" and bought the item from another website instead with an easier process.
Some of the reasons people may leave your website without taking any action include:
The site looks unprofessional
They can't find the product or service they want
You're not competitive on price
So how do you get the information you need from people about to leave your website? Well, thanks to tools such as Kampyle, you can utilise feedback forms to pinpoint specific issues and use the data to make positive changes.
You can also use companies such as User Testing to hire users to record their thoughts and journeys through your website and provide constructive feedback.
The answer to better website conversions may be an obvious one, but you'll never know unless you ask people, will you?
Reason 3: You don't have time to think about it
Everyone has a day job and not every business has someone in charge of their online marketing and website.
Lots of people simply don't have time to think about the ones who got away. Because they're too busy providing a great service to the people who did decide to buy from them or use their services. And there's nothing wrong with that, is there?
Well, it kind of depends. If you're spending money on online marketing activities such as blog writing, Pay per Click advertising (PPC) or Search Engine Optimisation (SEO), your return on investment may be very poor if lots of potential clients are slipping through the net.
It also depends on the following:
Do your current customer numbers stack up in terms of profit?
Would you like to grow your business?
Are you wasting time on other tasks that could be better spent on finding out why people leave your website?
However you do it, you need to make time for something as important as losing out on potential customers. You don't have to do it yourself, but someone should be looking at it regularly.
I'll leave you with a final thought for this section - would you open up a large offline shop and try to serve every customer yourself? And what would happen if you did? People would walk out the door and you'd never see them again.
Reason 4: You think you can't please all of the people all of the time
If you think the above, then I'd agree with you 100%. You'll never get every visitor to your website to complete an enquiry/online order/request for more information. Us humans are a fickle bunch!
Having said that, you can please more people more of the time. Taking an "all or nothing approach" to lost website visitors isn't advisable. Think for a minute about how much more profitable your business could be with just a 5% rise in customers in the next 12 months. This could allow you to:
Take on more staff
Go from breaking even into profitability
Launch a new product or service
Looking at things in black and white doesn't always work well in business. If you have an ecommerce store and focus on increasing sales on your most profitable products and nothing else initially, you will likely make more money.
You don't have to think of improving conversions on your site as some mammoth task; remember, a journey of a thousand miles begins with a single step.
Reason 5: You aren't keeping track of your competitors
Golfy Golf has been making a good profit for years selling FlyHigh golf balls online without any real competition.
Great Golf Balls has noticed this and aggressively markets their FlyHigh golf balls which are cheaper than Golfy Golf and also come with free delivery.
Golfy Golf notices a drop in its sales but puts it down to seasonality. Meanwhile Great Golf Balls is thriving selling FlyHigh golf balls.
By the time Golfy Golf notices what's happening, they've already lost a big chunk of their loyal customer base to Great Golf Balls and can't compete on price due to the volumes they buy in.
There are three main lessons here (not golf lessons):
Never take your eye off the ball (pun intended)
You must make time for competitor analysis at least every month
When your sales drop unexpectedly, there will be a reason; find it
Whilst you will obviously want to focus much more on your own business than what others are doing, you can't ignore the competition completely.
If you had a High Street store and a similar shop to yours opened up two doors away, of course you'd want to go in and see their stock and prices. Selling online is no different.
Summary
Ignorance isn't bliss.
If you're guilty of any of the following sins, you need to take action now to get more people giving their online business to you rather than another company.
Not using Google Analytics
Doing nothing to gather feedback from your website visitors
Being a busy fool and having no time to think about lost sales
Thinking optimising your website is just too big a task
Not keeping track of your competition
After reading all that information, you may be forgiven for not knowing where to start. That's where we can help you