Did you hear the story about the copywriter who decided to write an article about SEO and the World Cup and then not mention goals, targets or penalties? (oops, I just have).
Anyhoo, whether you love football or hate it, here are 5 reasons why SEO is like the World Cup.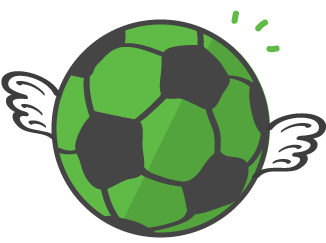 The rules keep changing
Google loves a rule change these days. SEO tactics that were fine a few years ago are now the worst thing on earth (not quite). The Big G's Panda, Penguin and Hummingbird updates have changed the whole SEO landscape in recent years.
FIFA is prone to rule changes at World Cups too. In 1998 the golden goal in extra time was introduced before it was decided it was rubbish and scrapped before the 2006 tournament.
A mere 10 days before the 2010 World Cup in South Africa it was decided by the beaks that players were no longer allowed to stop during their run-ups for penalty kicks. If they were guilty of this they'd get a yellow card and be made to retake the spot kick.
There's not been a huge fuss made about the latest change for 2014 but FIFA has laid down the law when it comes to strip colours. To quote FIFA's rules:
"Each team shall inform FIFA of two different and contrasting colours (i.e. strips). One predominantly dark and one predominantly light for its official and reserve kit."
That means an end to some of the greatest and most iconic strips we've ever seen at the World Cup including those of Colombia and Spain. Boooooo!
The best talent isn't always on show
There are only so many places available on the first page of Google's search results for any given keyword or phrase. The companies in the top 10 organic listings aren't necessarily the best 10 companies in terms of price and service. Unfortunately, because many companies don't invest in SEO or understand it, they're not at the online party.
The World Cup is generally regarded as the ultimate feast of football genius. However, this year, like most others, will be notable for its absence of some of the best players on the planet. There will be no rampaging runs from the halfway line by Gareth Bale, no stunning volleys from Zlatan Ibrahimovic and no sublime finishes by Radamel Falcao.
Playing by the rules isn't always the most effective approach
Google has its own set of guidelines for ethical SEO, but due to the vast nature of its task, there are many companies still out there benefitting from outdated or 'suspect' tactics when it comes to SEO.
If you think that's not fair, then what about the World Cup? Uruguay has developed a reputation over the years for being 'over-physical' shall we say. Parking the bus or kicking lumps out of Messi or Ronaldo isn't playing by the 'rules' and makes for poor entertainment, but it could prove effective.
You have to invest a lot of your time to get the most benefit
Dipping in and out when it comes to SEO activity is unlikely to achieve the results you want. It needs a long-term commitment to get the best out of it.
With the World Cup, you need to immerse yourself too. Watching the odd game here and there means you could miss out on amazing stories as they unfold throughout the tournament. Who can forget Toto Schillaci or Roger Milla at Italia 90?
Not everyone understands it
Despite changing a lot recently, the basic idea of SEO has been around for many years. People have busy jobs though and don't necessarily have the time or the will to get to grips with it themselves. SEO in general still suffers from a bit of a reputation problem due to many charlatans getting in on the act over the years.
The World Cup is the same as SEO. It's been going for many years (since 1930 in fact) but there are still millions of people over the globe who either couldn't care less (some because their nation hasn't qualified) or actively dislike football altogether.
If you can think of any more reasons why SEO is like the World Cup, please comment below or give us a tweet @geckonm