On the face of it, David Moyes' Manchester United and Conversion rate Optimisation (CRO) don't have much in common. However, if you keep reading this article, you may be surprised!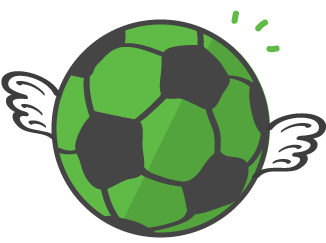 Don't change too much too soon
David Moyes picked 51 different starting lineups in 51 games as Manchester United manager.
While injuries and suspensions played a part, the overriding feeling is that Moyes didn't allow a system or understanding to develop by constantly tinkering with his starting 11.
This same principle applies to CRO. If you start to make too many changes to your website too soon without waiting to see what effect they have, it's difficult to know what's working and what's not.
For example, if you change all of the below at once, you've got problems:
The main headline on your homepage
The position and colour of your call to action button
The way you display your prices
Let's say your online sales increased by 10% after making these changes - how would you know which change(s) were responsible? Maybe if you'd only changed your headline your sales would have gone up by 30%
The right tactic here is to test one element at a time and be patient enough to assess the results before jumping into anything else.
Focus on what really matters
When Manchester United play Fulham at Old Trafford on Sunday 9th February 2014, the game produced some remarkable statistics.
Manchester United successfully completed 649 passes, had 31 shots and delivered 81 crosses but somehow only scored twice.
In stark contrast Fulham had 1 corner, 6 shots, 3 on target and also scored twice.
The moral of the story here in terms of football and Conversion Rate Optimisation is that you need to focus on what really matters. Do you think David Moyes went home that night full of joy that they dominated the game and still didn't win?
Imagine your website had 5,000 visitors a month and people were staying on the site for an average of five minutes per visit. How would you feel if none of these visitors ordered your product online or completed your enquiry form?
It's all about conversions - don't get too bogged down in analysing every little statistic in Google Analytics. Focus on what matters - generating more enquiries and sales.
Don't just throw money at the problem
In January 2014, David Moyes signed Juan Mata for Manchester United from Chelsea for a club record fee of £37.1 million.
There was great excitement about a trio of Rooney, van Persie and Mata combining to create and score lots of goals. For various reasons, this attacking potential was never realised under David Moyes. Many would argue that the defence was the area of the team that needed a boost with a new face or two.
From a CRO perspective, we've heard of companies spending tens of thousands of pounds on new websites because their existing ones weren't performing. In a lot of these cases, Conversion Rate Optimisation would have been a wiser investment and brought better results and less upheaval.
The lesson here is not to just throw money at a problem - make sure you invest in the right areas.
Stick to what you know
Everyone knows and appreciates what a brilliant job David Moyes did during his time at Everton, season after season.
After the 2-0 defeat by his old club at Goodison Park on April 20th, many pundits and fans commented on how Everton had played the way Manchester United used to under Sir Alex Ferguson. A style that isn't a million miles away from how Moyes had Everton playing during his time certainly in terms of pace and aggression.
In our opinion, David Moyes didn't stick to what he knew and that played a big part in how the season unravelled for him and his Manchester United team.
In terms of CRO, you need to stick to what you know. Many companies try to dabble in optimising their conversation rates rather than bringing in expert help. Following the three tactics outlined above is just the beginning.