Technology is continuously evolving and each week, social media makers are rolling out various new features and tools to keep users connected and entertained.
We've gathered the most recent and most popular updates for each social media platform that you can incorporate into your digital strategy in 2019.
Instagram
#1 Checkout
Launching just a few weeks ago in the US, Instagram has developed its shoppable tags. You can now purchase a product without leaving the app.
Click on the shoppable tag from a brand's post where a "Checkout on Instagram" button will appear. Tap to pick your colour and size and proceed to payment. Simply key in your name, email address, billing and shipping details, and wa-la, you're done!
You will receive notifications on your delivery status directly from the Instagram app to keep track of your order.
Adidas, Dior, H&M, Mac Cosmetics, Revolve and Zara are a few brands that you may have seen rolling out this new feature. Despite this feature only being available in the US at present, we are almost certain that it won't be long until this handy feature is launched in the UK and internationally.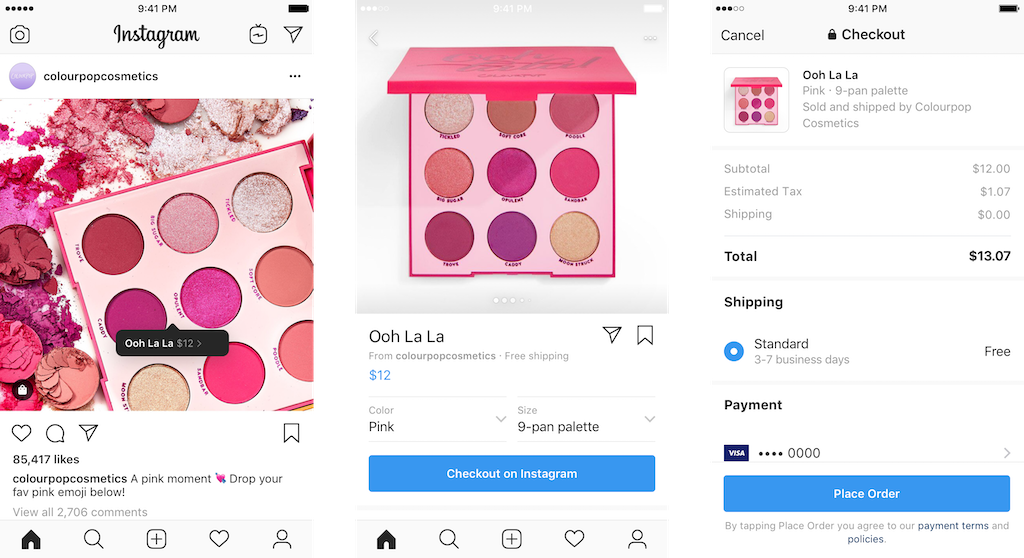 #2 IGTV
In Summer 2018, Instagram launched IGTV, an app where you can create and view long-form video content (up to 10 minutes or 60 minutes if you're verified).
Similar to Stories, IGTV offers a vertical, full-screen video experience where creators can show off their fashion styling skills, recipes, tutorials or answer audience questions.
While there's a standalone app for IGTV, users are also able to watch directly from their favourite Instagram profiles and check out current popular videos by swiping between tabs.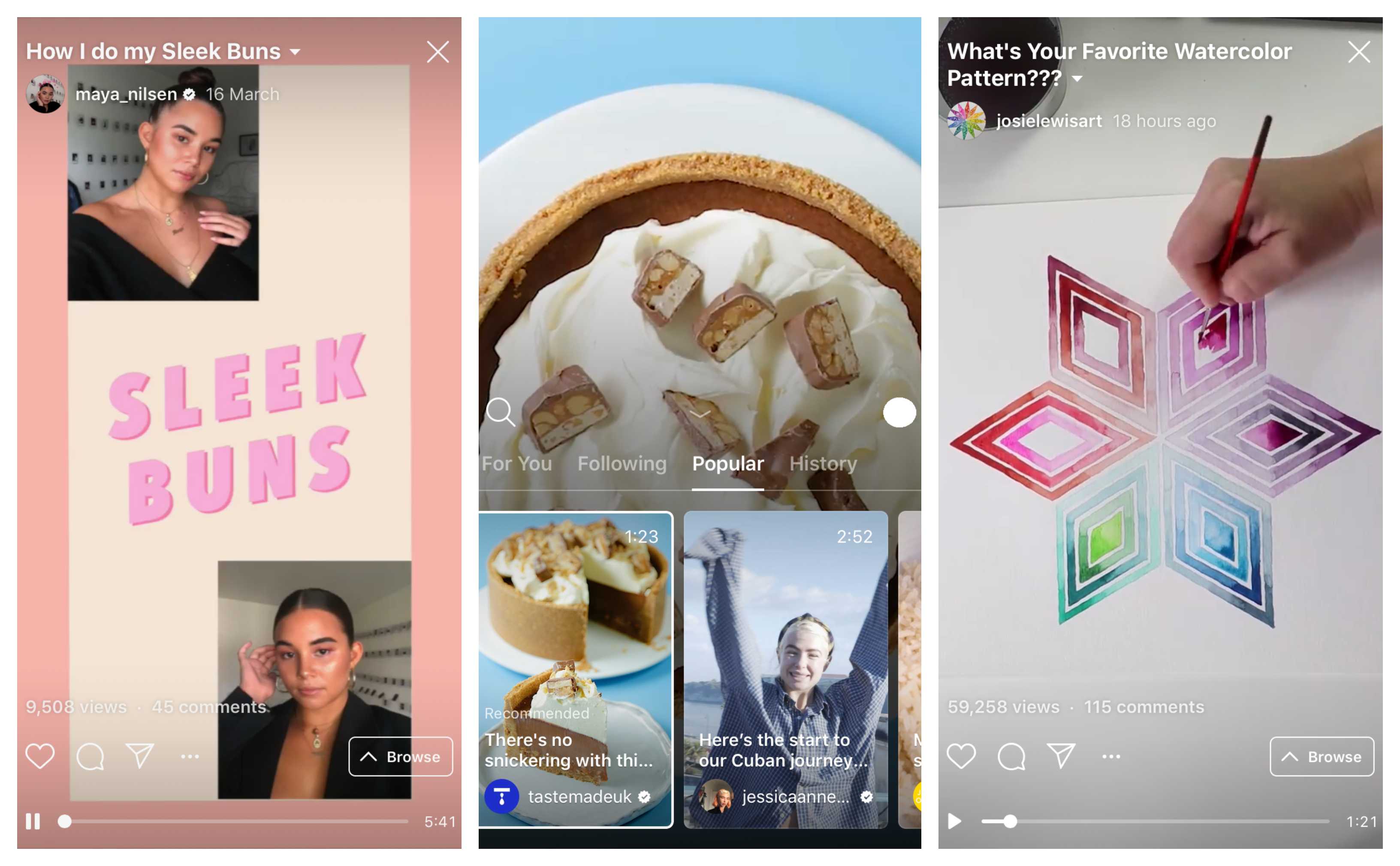 #3 Stories Ads
Promote your brand by creating ads to share on your Instagram Stories.
Instagram Stories Ads can run for as long as you want and can be optimised to meet your business objectives.
Using Ads Manager, select your objective - Brand Awareness, Reach, Video Views, Conversions, App Installs, Lead Generation or Traffic Objective, and create a name for your campaign.
Next, find the Placements section and simply choose Automatic or Edit Placements. Choose your budget and schedule continuously or select a start and end date. Upload your Story, add a URL and you're good to go!
Check out some Instagram Success Stories to get you inspired to create engaging, click-worthy content.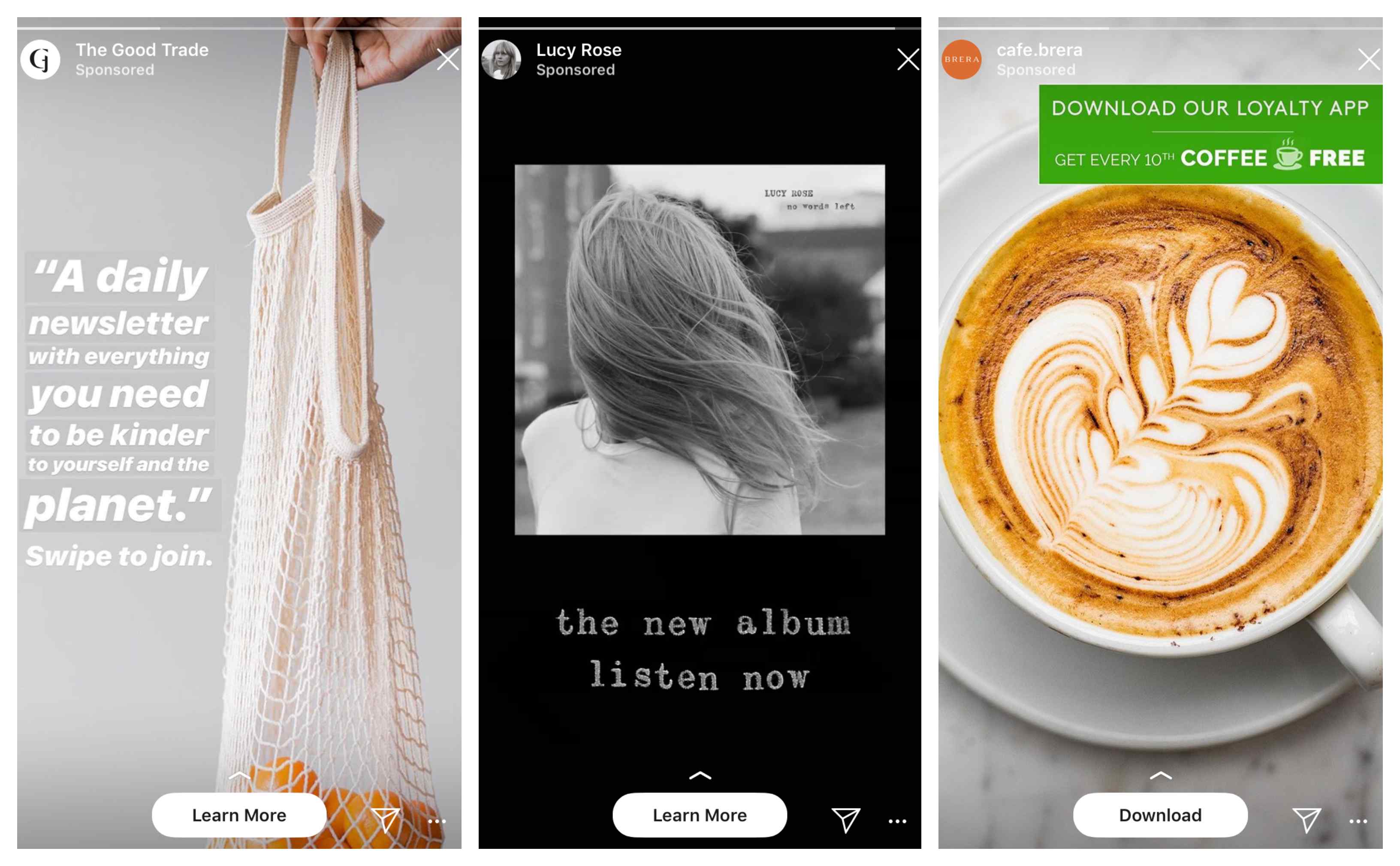 Facebook
#4 VR Avatars
Facebook is currently testing virtual reality avatars with the intention of building a much more engaging platform through digital words.
As explained by Facebook:
"If telepresence lets you feel like you're somewhere else, then social presence lets you share that sensation with other people [...] It's not just for convenience; a lifelike avatar can be somewhere you can't be physical, whether because of circumstances or simple distance. It would help solve a lot of the challenges people today face in maintaining long-distance friendships and finding community."
Facebook's virtual reality avatars are still in development but keep an eye out as there may be a chance to try them out towards the end of the year.