Seriously. How do you end your blog posts?
Do you meander around your conclusions like a lingering handshake or an awkward hug that should have ended long ago?
Or do you flee the scene leaving your readers unfulfilled and wondering, "is that it?".
If you're anything like me, you've probably started many more articles than you've actually finished, and as such, we can all feel less experienced when it comes to effectively concluding a blog post. But fear not. We're going to ensure your articles go out with a bang and don't just fade away.
Here are 11 great ways to finish your blog posts:
#1 You definitely want to link to related content
One of the core reasons that we produce content for marketing purposes is to help reach the right audience for the products and services we offer.
A strong call to action at the end of your blog post is one of the most effective ways to conclude a blog post. Your readers have been primed on the topic you're talking about and while your product or brand is fresh in their mind, take the opportunity to point them elsewhere on your site.
Get those late funnel visitors to a conversion page. There's no point sending people to your post about the "best 50 ways to use your widget" if they've arrived via a search for "widgets for sale".
Increase the time an early funnel visitor spends on your website. While this isn't always an important metric (you want to convert leads into sales quickly if you can), if you are producing content to target early funnel searches, then it's a good idea to link to related, relevant and useful content to keep those new visitors interested.
Linking to other pages is great for SEO! Don't rely on your out-of-the-box content management system to "optimise" your site for you.  You need to ensure your content links to relevant pages.
Understanding your audience and what stage of the decision making process they're at is key to deciding what content to serve them next.
#2 Do you think asking a question is a good way to get a response?
Even a simple question such as, "what are your views on XYZ?" is better than just finishing your blog post abruptly. It's a great way to prompt your readers into commenting about your post, either in the comments section or when they share it on social media.
As a bonus, adding more Q&A and style content to your post can help it rank for a wider variety of search terms.
#3 Shape the reader's journey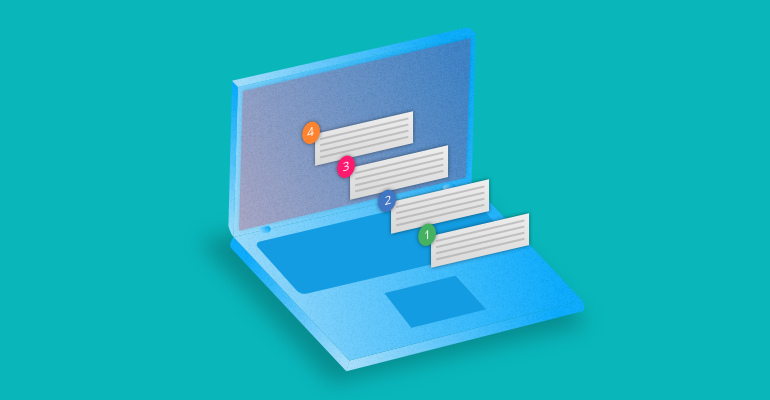 Think of your blog post as that reader's entry into your website. It's their first experience of your brand.
What comes next?
A first time visitor won't necessarily be in "buy mode" having just arrived at your website a few minutes earlier, so don't fall into the trap of simply adding a link to your contact page and hope they get in touch. Smart bloggers think about the user journey.
If your blog post is the first step, what's the next step?
If you need ideas for what related content to link to, then think about the next step for a visitor who is arriving at that particular page.
#4 Ask your blog readers to share your content
When your social media followers get into the habit of sharing your content, they will likely continue to do so for some time to come.
You shouldn't assume this will happen naturally and if we're honest, simply asking people to share the article at the end of the post probably isn't hugely effective on its own.
So here are a few tips to ensure your content is shareable:
Make sure all of your blog posts have relevant social share icons (that are relevant to your industry - no need to include every network).
Keep your share title, description and image all share-friendly (a side note, but Umbraco is really good for managing these things).
Sound the call to arms (ask readers to Tweet you with comments).
Remember! Most marketing activities require you to make regular small gains on different fronts in order to achieve success.
#5 End with a bang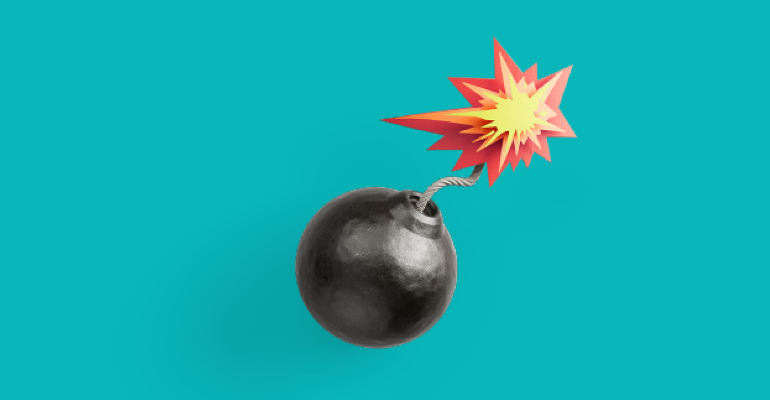 When you want people to remember your blog posts, it's a good idea to go out with a bang, rather than just a weak summary because you can't think of anything better to say.
Give your readers a solid action point. Something that they can go away and implement themselves (and hopefully they'll remember where they learned to do that!).
Be generous with links. If you are providing a good resource for your readers, then it can be useful to link to other sources (anyone who runs a website will check their referrals and may even link back).
Offer them something great. Like I said, content is usually a marketing exercise, so why not use the opportunity to give your reader a discount or special offer?
Even spending a minute or so reading your blog post, visitors can experience buyer's remorse and leave feeling unsatisfied. Make sure this doesn't happen with a strong sign off.
#6 Give them a reason to want more
If you've got an idea for a lengthy blog post, consider condensing it into smaller parts to form a series of posts. This can be a great way of encouraging readers to follow you on social media or to sign up for your mailing list.
This is a great approach to market eBooks - your blog post covers a vertical slice of your area of expertise and then up-sells to encourage the download or purchase of your eBook.
#7 Repetition is a double-edged sword
Most writers are reasonably savvy about the implications of duplicate content for SEO purposes, and more importantly the impact it can have on retaining your reader. But it can be a good way to reinforce key messages.
There's perhaps a misunderstanding about marketing being focused on the "big" stuff - grand campaigns, billboard ads and Superbowl commercials. The reality is that the key to marketing is repetition and this needs to be balanced off with the impact it has on your copy. Understanding your user journey is key here - how frequently are your readers being exposed to the repetition?
Your message will rarely "sink in" the first time around, but the second time, third time, fourth time, people begin to form an opinion of your brand and this is very much shaped by your copy.
#8 Encourage a discussion
Because "engagement" is where it's at, right?
Well...not always.
Let's be honest here. There are many marketing metrics that can be a red herring. While it's great to have an active social following, we do need to understand the impact it actually has on our business and not just blindly seek the 'holy grail' of modern marketing.
With that said, there are benefits to encouraging discussion with your potential customers:
They are more likely to share your content. Which means you'll get more eyeballs on your work (and a better ROI on your marketing spend).
Comments on an article ask questions. Search engines often return these pages as results.
A discussion can sometimes better communicate your expert status. As your knowledge becomes apparent to more people, they're more likely to buy in to what you're selling. Feedback can be valuable.
Feedback from your customers is valuable. In fact, we'd say it's often the most under-valued resource available to businesses.
#9 The element of surprise
*rips off face mask*
*crowd GASPS*
"IT WAS MARKETING ALL ALONG!", they cheer!
Think about click-bait headlines and why they work. "You won't believe what they did next..."
It's a similar idea for ending an article. Rather than trying to hook your potential reader and get them to click your post, you are ending with a bang. Sound familiar? Yes, this would be the repetition thing. You want them to leave feeling fulfilled.
This doesn't have to be a grand surprise. Something as simple as a bonus tip or free resource works well.
#10 Make it personal
Many blog posts lack personality, something I suspect to be a consequence of the explosion of content marketing in recent years.
It's a shame as adding a personal touch to your content is a great way to keep your readers interested. How many long blog posts have you persevered with reading just because you knew who the writer was? We all have limited time to spend reading blog posts and with so much content being produced each day, writers need to think about how they will differentiate themselves from others.
Rather than just writing your article and then moving onto the next one, take a few sentences to tell people why you wrote it and how you think it can be of benefit.
#11 Updates keep your content fresh
If you return to your blog post at a later date or have more information to add, then it's great to keep your old content "fresh".
It keeps your article relevant and useful. This is great for users and also search engines (as your users will continue to share it).
It's a great way to reassure your visitors. Readers can be put off by an older post date, but showing more recent updates at the end of the article reassures them that the information is still relevant.
Another great way to approach this is to quote any other blog posts or social media comments about your blog post.
UPDATE: August 2017
See what I did there?
This was an older article originally written by a former employee and I wanted to give it a bit of a facelift to bring it up to date and to also bring it more in line with the company's new branding. I thought it would also be useful to run through the tips here and explain how I've applied them to this post.
Link to related content. It's unlikely people searching for terms related to this post are in the market for a new website or marketing services, so there's no "hard sell" on this page. But it's a useful piece of content that gets shared regularly and helps expose our brand to more people.
Asking a question. More on this below!
Shaping the user journey. See point #1.
Ask readers to share our content. Again, see below.
End with a bang. Below.
A reason to want more. See #10.
Repetition. What I wanted to do with this blog post is communicate how we approach web design and marketing - with the user journey in mind. This is a recurring theme throughout.
Encourage a discussion. Below. Again.
Surprise. See where this is going?
Make it personal. Part of the reason I reworked this article is to help train our new Apprentice, Gillian. This post already ranked well for a number of search terms. So as part of this process, we've researched more key phrases, reworked the copy, updated SEMrush to measure results and will monitor the results. If you're lucky we may even share the results (see #6).
Update. Ta-da.
#8 REVISITED - Encourage a discussion
Here's what we're going to do.
You're here because you wanted to solve a problem - you wanted to figure out how to improve the ending of your blog post.
Here's our offer to you - tweet us (@wearegecko) your blog post and we'll tweet back with some ideas on how to improve it (just tweet us questions if your post isn't live yet).
It's free and with any luck, we'll both benefit from it. You'll get some tips and we get a little bit of exposure on social media. Good stuff all round!