The more landing pages you have, the more growth you are likely to see in your business - so this is your first step if you're lacking in content.
In other words, higher conversions mean more customers, leading to higher profits which overall works in creating a successful business.
I've gathered 10 tips to help you boost your landing pages for improved conversions.
#1 Understand and portray your main goals
There's nothing worse than arriving at a site and you get bombarded with too much information and CTAs. This is the step where many internet users get confused and avoid converting as there's too much information for their brains to process.
Ensure you focus on one particular goal whether that is a newsletter sign-up or a discounted offer. This way your users won't lose sight and will increase your chances of converting.
#2 Produce simple, eye-catching headlines
Headlines are the fundamental step in gaining the click-through you want.
Make your headline bold, eye-catching and most importantly, reflect your landing page content - how annoying is a clickbait, right?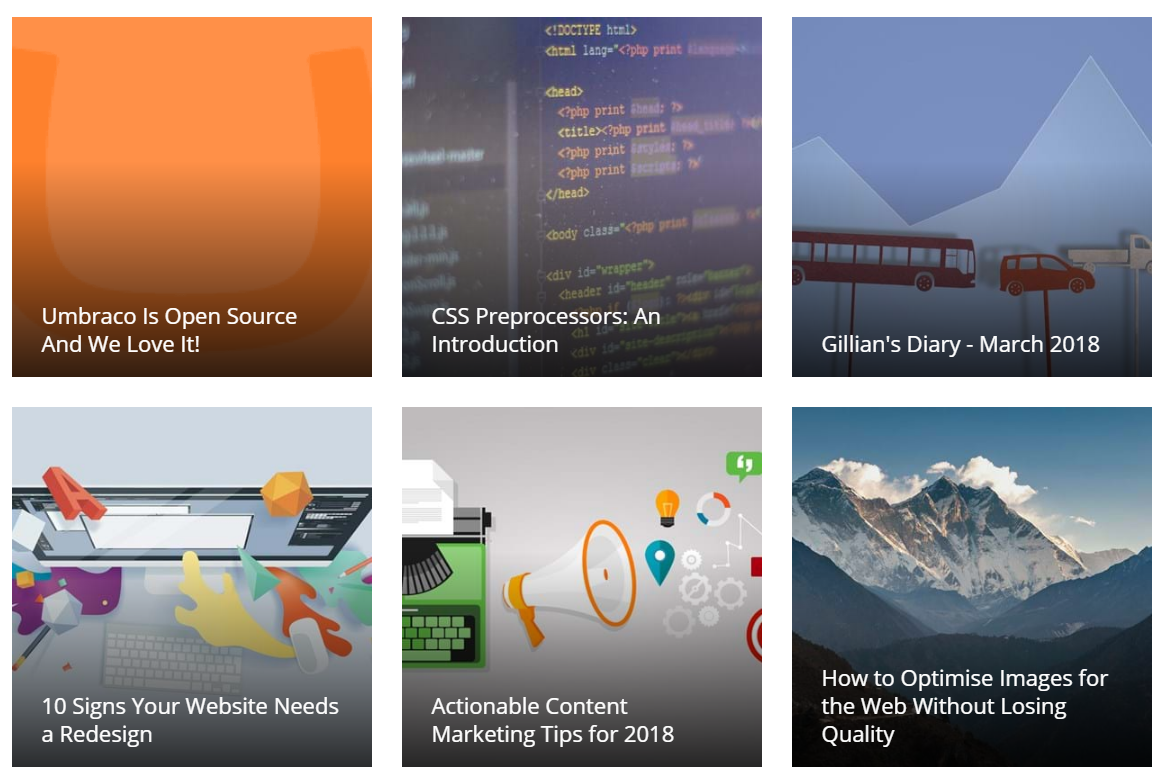 #3 Create consistent, quality content
A phrase I always go on about. Quality content is the core of landing page conversion.
When I started at Gecko, I thought it was more important you get content out there regularly but I was wrong. If you produce regular content that is poor and irrelevant to the products or services you offer, you could actually make your landing page conversion worse.
Why?
People value quality content and if it is not up to standard then the user is likely to lose trust in your business and may go elsewhere.
Top tip: Try and create consistent and quality content ;-)
#4 Use the correct images
Along with quality content reflecting your headline, make sure you also use the correct images in your copy.
Ask yourself, will the reader find this useful? Do they find it interesting? Does it relate to the point I'm making? If yes, you know you are good to go.
However, it's important to not go overboard with your images - you don't want to disregard the message in your text you're trying to get across. A good balance will go down well.
#5 Include CTAs in your (ad) copy
Call-To-Actions are extremely effective in boosting your landing page conversion. In fact, some would say it's the most important step.
The design of your CTA's are almost as significant as the text itself. Make sure the colour of your CTA button is in contrast with your website background, the size is not too small or too big and of course, your message is clear and actionable (duh!)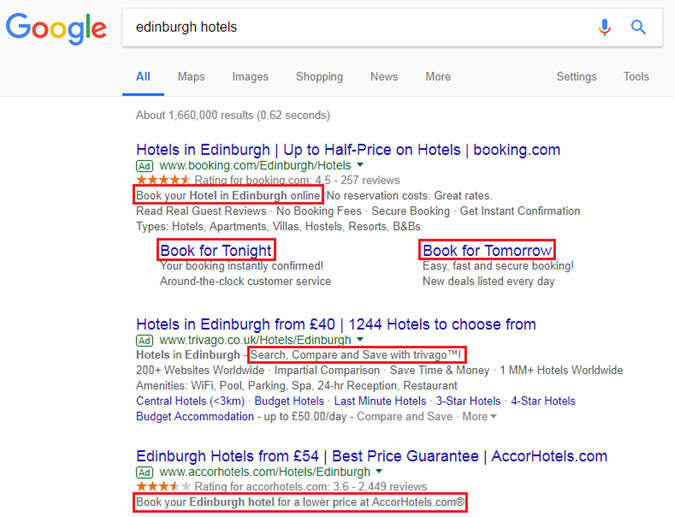 #6 Make sure you have a fast loading time
Your site speed can make or break your conversion rate optimisation.
If your website takes a long time to load then your users are likely to get frustrated and go elsewhere.
In fact, research says 53% of people will leave a mobile website if it takes longer than 3 seconds to load.
Reducing your HTTP requests, CSS and JavaScript file minification, enabling your browsing caching, optimising your images are a few ways to increase your sites loading time.
#7 A/B testing
A/B testing is where you compare two versions of a landing page that are identical except for a slight design or technical change that could impact the user's behaviour.
A/B testing allows you to see what works and what doesn't. It ultimately shows you which landing page offers the most effective results in gaining the conversions you want.
To have a successful A/B testing campaign, it's important to have a well-detailed plan, clear goals, use proper testing tools, measure test results accurately, perform follow-up tests and track and analyse improvements.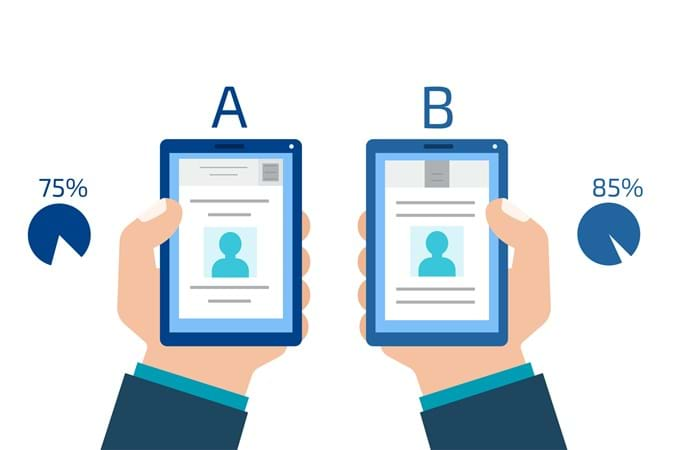 #8 Add testimonials & reviews
Positive feedback and recommendations will give new users reassurance that you are legit, and are good at what you do.
Ask your customers or clients for feedback. An effective way of doing this is through feedback forms or surveys. And if you're struggling to get participants, add an incentive to completing the form/survey such as a discounted offer or giveaway. This way they'll be more inclined to give you feedback if they are gaining something in return.
#9 Make sure your site has good readability
Your appearance is the first thing user's notice when they visit your site. If it doesn't look good or easy to read then they will close their tab and convert elsewhere - and you don't want that.
Ensure your site is stylish. Ensure your colours contrast well against your text, your headings are bold, your text is the right size, you don't have too much or too little information on your page, and your CTAs are easy to find. If you're unsure if you have good readability, here are 10 signs your website needs a redesign.
#10 Include trust badges/guarantees
Trust badges and guarantees work the same way as testimonials and reviews. They give the user a sense of security when using your site, especially as they are about to convert.
Some may even check your accuracy and authenticity by clicking on your badge and investigating whether you are legit or not - so it definitely does help!
It's helpful to the user to have your badge/guarantee on the converting page, such as the checkout page if you're an eCommerce store, for example.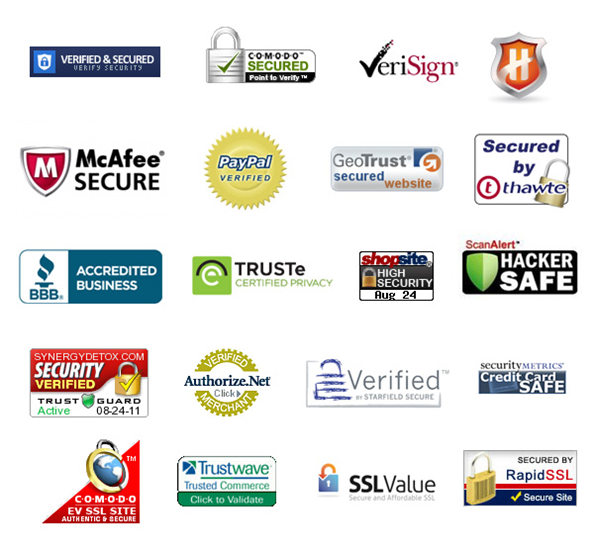 Is there anything I've missed? What works best for you in gaining landing page conversion? Give us a shout, @wearegecko!
- Gillian